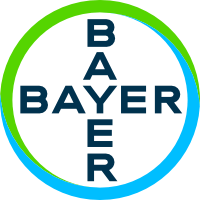 Job title: Head of Digital Accelerator

Company: Bayer

Job description: Team Lead Dig Accelerator
YOUR TASKS AND RESPONSIBILITIES
The primary responsibilities of this role, Head of Digital Accelerator, are to:

Define value proposition and key themes to attract startups and ecosystem partners to our Digital Platform;
Engage with internal and external stakeholders of the Accelerator to achieve business objectives;
Work with thought leaders in organizing campaigns related to the benefits of the Digital Platform and the benefits of becoming part of the ecosystem;
Develop strategies to announce the value and the ecosystem onboarding programs and its benefits to the target audience;
Develop programs to articulate Bayer's value to the partners (such as through regulatory, market access, reimbursement pathways);
Define return on investment and KPI measures to define the success criteria for the accelerator initiatives and onboarded partners;
Develop a network of thought leaders and startup ecosystem partner community to present Bayer's accelerator offerings at various trade shows, startup events;
This role will be based in Indianola, PA. Relocation assistance may be offered for this role. Residence based candidates will also be considered for this role.
Visa sponsorship may be offered for this role.
This role will require approximately 40-50% travel (domestic and international).
Bayer has been committed to radiology for more than 100 years and is a world-leading diagnostic imaging solutions provider. Finding a disease early on can have a crucial impact on patient treatment. Medical imaging can improve outcomes for patients, physicians and institutions as it accelerates the treatment, reduces hospital stays, and offers major cost savings. Bayer's continually evolving radiology portfolio includes medical devices, contrast media, and integrated dose-management software (radiation dose and contrast dose). We offer customer solutions to help healthcare teams meet the challenging needs of today's radiology environment.
WHO YOU ARE
Your success will be driven by your demonstration of our LIFE values. More specifically related to this position, Bayer seeks an incumbent who possesses the following:
Required Qualifications:

Master's Degree (preferred in business or science) with 10+ years of experience in digital innovation leadership position, ideally having developed startup/accelerator/ecosystem initiatives;
Proven ability to craft value proposition working closely with development partners;
Experience working in a startup/accelerator/incubator ecosystem;
Experience with Radiology and IT/User experience domains;
Strong presentation and communication skills;
Ability to work with C-level and departmental executives at varying company sizes (such as startups, head of hospital research facilities);
Proven ability to work independently and successfully managing a team of partners and distributed team in driving towards results;
Operational excellence and attention to detail.
Preferred Qualifications:
Experience with Health Information Technology products/ecosystems.
YOUR APPLICATION
Bayer offers a wide variety of competitive compensation and benefits programs. If you meet the requirements of this unique opportunity, and want to impact our mission Science for a better life, we encourage you to apply now. Be part of something bigger. Be you. Be Bayer.

To all recruitment agencies: Bayer does not accept unsolicited third party resumes.
Bayer is an Equal Opportunity Employer/Disabled/Veterans
Bayer is committed to providing access and reasonable accommodations in its application process for individuals with disabilities and encourages applicants with disabilities to request any needed accommodation(s) using the contact information below.

IMPORTANT NOTE for POTENTIAL US CANDIDATES: Bayer active employees are required to disclose their vaccination status and if fully vaccinated, provide proof of vaccination status before participating in approved activities for fully vaccinated employees. Bayer defines fully vaccinated in alignment with CDC which is two weeks after completing the two-dose vaccine regimen or two weeks after completing the one-dose regimen. Additionally, if candidates are invited on site as visitors for in person interviews, they must provide proof of being vaccinated and comply with all safety protocols.

Location: United States : Pennsylvania : Indianola

Division: Pharmaceuticals

Reference Code: 570944

Contact Us

Email: [email protected]

Expected salary:

Location: Indianola, PA

Job date: Sun, 10 Jul 2022 06:38:30 GMT

Apply for the job now!