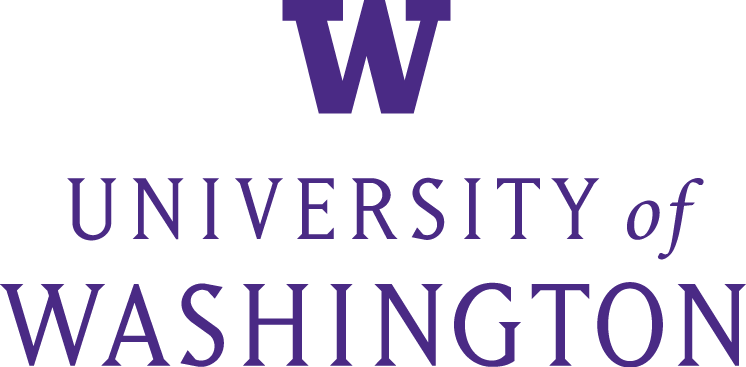 Job title: HEALTH SERVICE MANAGER (NIGHTS)

Company: University of Washington

Job description: If you are using a screen reader and experience any difficulty accessing our web pages, please call 206-543-2544 or email and we will be happy to assist you.
Health Service Manager (NIGHTS)
Health Service Manager (NIGHTS)

Req #: 209043

Department: LABORATORY MEDICINE AND PATHOLOGY

Job Location: UW Medical Center – Montlake

Posting Date: 06/30/2022

Closing Info: Open Until Filled

Salary: Salary commensurate with education and experience.

Shift: Permanent Night Shift

Notes: As an employee you will enjoy generous benefits and work/life programs. For detailed information on Benefits for this position,
The Department of Laboratory Medicine and Pathology serves as a regional resource for clinical laboratory services required for patient care, research and educational programs in laboratory medicine and pathology. The department now employs 900 people who work at the award-winning University of Washington Medical Center, Harborview Medical Center and many other clinical and research facilities in the area. The University of Washington (UW) is proud to be one of the nation's premier educational and research institutions. Our people are the most important asset in our pursuit of achieving excellence in education, research, and community service. Our staff not only enjoys outstanding benefits and professional growth opportunities, but also an environment noted for diversity, community involvement, intellectual excitement and natural beauty.
Our LABORATORY MEDICINE AND PATHOLOGY DEPARTMENT has an outstanding opportunity for a HEALTH SERVICES MANAGER. This role will

manage the clinical operations of Night Shift Core Lab Laboratory in Laboratory Medicine, which is comprised and condensed operations of Chemistry, Heme/Coag and Microbiology Laboratory.
RESPONSIBILITIES

Operational/Technical:

This position will manage the lab to include but not limited to supervise Medical Laboratory Scientists, manage quality assurance, preventive maintenance, safety, continuing education, competency, training, and student programs for the night shift lab.
Budget responsibilities include but not limited to FTE, budget development, recommending budgetary goals based on prior performance and known upcoming expenses, and managing division expenditures to maintain the expected budge.
In conjunction with the faculty, set goals for the laboratory utilizing Management by Objective (MBO) process. Participate in formulation of division goals and policies, plan strategies to ensure the division is able to meet future demands. Manage change and foster innovations and improvements in laboratory function using technological advances with direct application for laboratory-based diagnoses.
Participate in the development of novel educational tools/programs for training, maintaining technical competency, and QA/QI
Develop and implement departmental and divisional policies and changes in procedure; consult regularly with the laboratory directors. Insure all policies and procedures are clear and understood by faculty and staff.
Evaluate and recommend equipment needs; manage the selection of equipment and supplies. Negotiate contract and pricing for equipment, standing orders, and service contracts.
Manage clinical laboratory rotations for all levels of students and trainees; may prepare and present lecture material to residents, medical laboratory science students, and other medical personnel.
Manage Staffing:
Maintain a competent technical staff and high-quality laboratory testing and training. Coordinate continuing education and in-service education for staff.
Interview, hire, orient, and train new employees to maintain a qualified technical staff; maintain documentation of training and required competencies.
Assess and adjust laboratory staff, considering workload, staff turnover, and budget; plan staff schedules and rotations; assign staff to work sections; review time records to insure appropriateness of time used; act upon vacation and leave requests.
Review and evaluate employee performance; provide fair and immediate feedback on job performance for staff; counsel staff to improve performance as required; recommend disciplinary or remedial action as needed.
Ensure staff knows the location of safety information, disaster drill procedures, and MSDS manuals, and assess information in response to queries or emergency situations. Ensure MSDS information is current and available.
Ensure staff awareness of compliance and billing issues and follow acceptable laboratory policies.
IT Responsibilities:
Partner with the Laboratory Information System team to implement changes and improvements.
Collaborate with the vendor to ensure programs are up-to-date and that downstream programs display data correctly.
Use the LIS, laboratory notebook, and laboratory pipeline dashboard to ensure consistency in performance from tech-to-tech
REQUIREMENTS

Bachelor's Degree Medial laboratory science, chemistry, biochemistry or related discipline
ASCP Certification
Experience may substitute for education.
Four years of progressively responsible clinical technologist experience; Three years in a lead capacity
DESIRED

Master's Degree in Medical Laboratory Science or equivalent field applicable to the Laboratory
Previous experience working in a diagnostic laboratory desired, with experience reviewing medical literature and pathology reports a plus
Applicants considered for this position will be required to disclose if they are the subject of any substantiated findings or current investigations related to sexual misconduct at their current employment and past employment. Disclosure is required under .
Committed to attracting and retaining a diverse staff, the University of Washington will honor your experiences, perspectives and unique identity. Together, our community strives to create and maintain working and learning environments that are inclusive, equitable and welcoming.
The University of Washington is a leader in , and committed to becoming climate neutral.
All qualified applicants will receive consideration for employment without regard to race, color, religion, sex, sexual orientation, gender identity, gender expression, national origin, age, protected veteran or disabled status, or genetic information.
To request disability accommodation in the application process, contact the Disability Services Office at 206-543-6450 or .
COVID-19 VACCINATION REQUIREMENT
Governor Inslee's requires employees of higher education and healthcare institutions to be fully vaccinated against COVID-19 unless a medical or religious exemption is approved. Being fully vaccinated means that an individual is at least two weeks past their final dose of an authorized COVID-19 vaccine regimen. As a condition of employment, newly hired employees will be required to provide proof of their COVID-19 vaccination. View the for information about the medical or religious exemption process for final candidates.

Expected salary:

Location: Seattle, WA

Job date: Fri, 01 Jul 2022 22:23:30 GMT

Apply for the job now!