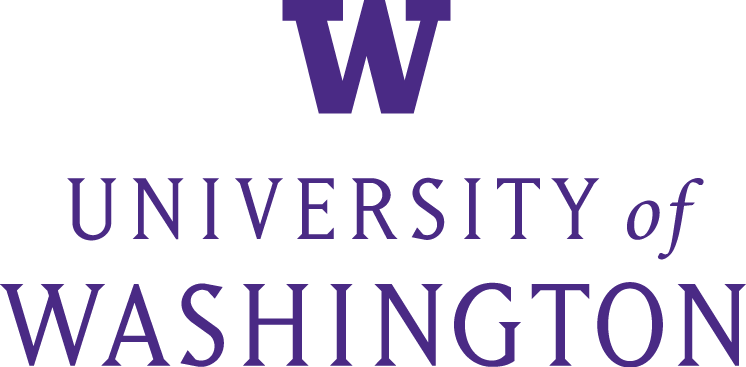 Job title: HEALTH SYSTEMS PROJECT COORDINATOR – PART TIME

Company: University of Washington

Job description: If you are using a screen reader and experience any difficulty accessing our web pages, please call 206-543-2544 or email and we will be happy to assist you.
HEALTH SYSTEMS PROJECT COORDINATOR – PART TIME
HEALTH SYSTEMS PROJECT COORDINATOR – PART TIME
Req #: 208363
Department: DEPARTMENT OF MEDICINE: GENERAL INTERNAL MEDICINE
Job Location: Seattle – Other
Posting Date: 06/17/2022
Closing Info: Open Until Filled
Salary: Salary is commensurate with experience and education
Shift: First Shift
Notes: As a UW employee, you will enjoy generous benefits and work/life programs. For detailed information on Benefits for this position,
As a UW employee, you have a unique opportunity to change lives on our campuses, in our state and around the world. UW employees offer their boundless energy, creative problem solving skills and dedication to build stronger minds and a healthier world.
UW faculty and staff also enjoy outstanding benefits, professional growth opportunities and unique resources in an environment noted for diversity, intellectual excitement, artistic pursuits and natural beauty.
Department of Medicine: General Internal Medicine has an outstanding opportunity for a Health Systems Project Coordinator (Research Coordinator).
The Division of General Internal Medicine is the largest and most complex division in the Department of Medicine, with an overall budget of nearly $80,000,000, consisting of patient care revenue, sponsored research funds, endowments and gifts, state funds and affiliated hospital funding associated with the academic and clinical programs within the Division. The Division consists of approximately 500 faculty and staff, with five sections across Seattle and in Boise, Idaho. The Division encompasses units located at multiple sites including the University of Washington Medical Center – Montlake and Northwest, Harborview Medical Center, Veterans Administration Puget Sound Health Care Services, Veterans Administration Boise, the Fred Hutchinson Cancer Research Center and other outside institutions.
GIM has an outstanding opportunity for a part to full-time (50% FTE – 100% FTE) Health Systems Project Coordinator. the supervision of Dr. Joshua Liao, this position will support a portfolio health systems evaluation and research work, including projects involving human subjects. The position has flexible FTE up to 100% dependent on duties and business needs.
The Project Coordinator will have responsibilities in the implementation and day-to-day coordination for health systems projects, including overseeing project-related tasks (such as literature reviews, administration of survey instruments or questionnaires, collection and management of project data), processes (such as creation of protocols and completion of data agreements and applications), and dissemination strategy (such as creation of reports and other deliverables). As a central project contact, this individual will help coordinate regular meetings and communication with internal and external collaborators and stakeholders.
This position requires program coordination and research experience. The supervisor must have confidence in the processes used and work products of this individual and must be able to rely on their ability to be priority-driving and move collaborative projects forward with professionalism, accuracy and timeliness. This individual must have excellent organizational and communication skills, as well as experience with data collection and management.
RESPONSIBILITIES:
Research Project Coordination Activities (65%)
Collaborate with supervisor in:
– Coordinating work plans
– Tracking and overseeing program and project timelines and deliverables
– updating procedure
Create agendas and track action items for meetings
As relevant for multiple projects – oversee and participate in the following:
– Development of research study protocols
– Development of data collection processes
– Coordinate data compliance activities relevant to projects.
– Coordinate with study collaborators to prepare and maintain Institutional Review Board (IRB) approvals and correspondence with respect to complex research protocols, as necessary
– Support of preparation of necessary regulatory approvals (e.g., Institutional Review Board)
– Recruitment, screening, and consenting of study participants
Management of collaborator and partner relationships (15%)
Acting as liaison, communicate by email, phone, video conferencing, and in person, with research partner individuals and groups
Coordinate meetings and conferences with partner individuals and groups
Assist in leading regular meetings with core project team
Dissemination (15%)
In partnership with the supervisor, create and manage dissemination work plan and timelines
Contribute to the preparation of reports and other project-related deliverables
Support dissemination of project findings to stakeholders via publications, reports, and presentations
Assist with submission of deliverables
Additional Responsibilities (5%)
Assist with conference and travel coordination
Perform administrative duties such as scheduling, answering phones, scanning filing, and ordering supplies
MINIMUM REQUIREMENTS:
BA in Health Sciences or related field plus a minimum of 1 year of related experience.
Equivalent education/experience will substitute for all minimum qualifications except when there are legal requirements, such as a license/certification/registration.
ADDITIONAL REQUIREMENTS:
Experience with regulatory approvals and contract agreements related to data activities
Ability to use survey software for data capture and organization
Proficiency in Microsoft Word, Power Point, and Outlook
Strong communication, organizational, and time management skills
A detail-oriented, proactive, and flexible approach to work
DESIRED:
Ability to work effectively with multiple internal and external partners
Experience with qualitative research methods and interview analyses (creating transcripts, coding and analyzing data using statistical software)
Prior project coordination experience
Master's degree in public health, social services or allied health professions
Application Process:
The application process for UW positions may include completion of a variety of online assessments to obtain additional information that will be used in the evaluation process. These assessments may include Work Authorization, Cover Letter and/or others. Any assessments that you need to complete will appear on your screen as soon as you select "Apply to this position". Once you begin an assessment, it must be completed at that time; if you do not complete the assessment you will be prompted to do so the next time you access your "My Jobs" page. If you select to take it later, it will appear on your "My Jobs" page to take when you are ready. Please note that your application will not be reviewed, and you will not be considered for this position until all required assessments have been completed.
Applicants considered for this position will be required to disclose if they are the subject of any substantiated findings or current investigations related to sexual misconduct at their current employment and past employment. Disclosure is required under .
Committed to attracting and retaining a diverse staff, the University of Washington will honor your experiences, perspectives and unique identity. Together, our community strives to create and maintain working and learning environments that are inclusive, equitable and welcoming.
The University of Washington is a leader in , and committed to becoming climate
neutral.
All qualified applicants will receive consideration for employment without regard to race, color, religion, sex, sexual orientation, gender identity, gender expression, national origin, age, protected veteran or disabled status, or genetic information.
To request disability accommodation in the application process, contact the Disability Services Office at 206-543-6450 or .
COVID-19 VACCINATION REQUIREMENT
Governor Inslee's requires employees of higher education and healthcare institutions to be fully vaccinated against COVID-19 unless a medical or religious exemption is approved. Being fully vaccinated means that an individual is at least two weeks past their final dose of an authorized COVID-19 vaccine regimen. As a condition of employment, newly hired employees will be required to provide proof of their COVID-19 vaccination. View the for information about the medical or religious exemption process for final candidates.

Expected salary:

Location: Seattle, WA

Job date: Sun, 19 Jun 2022 22:39:25 GMT

Apply for the job now!