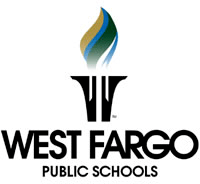 Job title: High School Science Teacher

Company: West Fargo Public Schools

Job description: Horace High School has a biology/environmental science position open. Apply today!
POSITION: High School Science Teacher – Horace High School
TERM: 188-day contract beginning with the 2022-2023 School Year
SUMMARY: The science teacher creates an engaging, nurturing, and safe learning environment that allows students to develop their physical, social, and emotional wellbeing; providing instruction in physical science and biology, future ready skills, knowledge, and dispositions to be compassionate, lifelong-learners, and contributing citizens in a rapidly changing world.
QUALIFICATIONS:
ND Teaching License in with appropriate qualifications to teach science in grades 9-12
Bachelor's Degree in appropriate fields(s) of science education for high school, with an emphasis in physics and/or chemistry preferred
Ability to develop positive relationships with students, colleagues, and the school community
Ability to work well with others, resolve controversy and conflict through respectful negotiation, and accept constructive feedback
Strong communication skills to facilitate connection and sharing of thoughts and ideas in multiple formats with diverse audiences
Ability to reason, interpret, and analyze information to generate new knowledge and understanding
Adept at problem-solving, resilient when faced with challenges, and skilled in planning and organization
Experience working in a high school setting preferred
Prior teaching experience preferred
Experience working with English Learner students is highly preferred
SALARY: Commensurate with experience and education level, the position has a minimum starting salary of $38,423-$61,775 following the

In addition, the WFPS District funds the entire 11.75% employee contribution to TFFR, as well as the 12.75% employer contribution.
DEADLINE: July 22, 2022 or Until Filled
TO APPLY:

Please complete the online application along with submitting your letter of interest, resume, three letters of recommendation, and appropriate transcripts/licensure.
The West Fargo Public School District is committed to maintaining a learning and working environment free from discrimination and harassment in all employment and educational programs, activities, and facilities. The District prohibits discrimination and harassment based on an individual's race, color, religion, sex, gender identity, national origin, ancestry, disability, age, or other status protected by law. External applicants are eligible for ND Veteran's Preference: North Dakota veterans claiming preference must submit all proof of eligibility by the closing date. Proof of eligibility includes a form DD214, and if claiming disabled veteran's status, a current letter of disability. West Fargo Public Schools is committed to diversity, equity, and inclusivity in all hiring and employment practices. Applicants who incorporate a holistic perspective and a commitment to inclusion are encouraged to apply.
Attachment(s):
Powered by Aspex Solutions – AppliTrack, Applicant Tracking for Educators. Online Job Employment Applications, Web Based Employment Applications for School Districts and Educational Institutions – You can also view at www.k12jobspot.com. K12JobSpot is a site that has thousands of teaching jobs – all from AppliTrack school districts.

Expected salary:

Location: North Dakota

Job date: Wed, 13 Jul 2022 23:35:48 GMT

Apply for the job now!