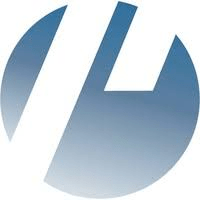 Job title: Hotel Housekeeping – $14 hourly – full time only

Company: Parallel Employment

Job description: Parallel Employment Group is seeking experienced FULL TIME HOTEL HOUSEKEEPERS for a client in the Cheektowaga area.
Shifts : Monday – Friday 8:00 AM – 4:30 PM , Weekends 9:00 AM – 5:30 PM
Payrate : $14.00 hourly , 400 hours as a Parallel employee until conversion to permanent employee at the hotel !
** This opportunity is on a bus route , bus stops 400 feet from hotel entrance **
Responsibilities

Perform a variety of cleaning activities such as sweeping, mopping, dusting and polishing
Ensure all rooms are cared for and inspected according to standards
Protect equipment and make sure there are no inadequacies
Notify superiors on any damages, deficits and disturbances
Deal with reasonable complaints/requests with professionalism and patience
Check stocking levels of all consumables and replace when appropriate
Adhere strictly to rules regarding health and safety and be aware of any company-related practices
Requirements
Proven experience as a Cleaner or Housekeeper
Have required attire : Black pants , plain black shirt , black non-skid shoes
Ability to work with little supervision and maintain a high level of performance
Prioritization and time management skills
Working quickly without compromising quality
Knowledge of English language
#pando
We are an Equal Opportunity Employer.
Benefits
Paid Sick Time

Expected salary: $29120 per year

Location: Cheektowaga, NY

Job date: Fri, 08 Jul 2022 22:52:55 GMT

Apply for the job now!