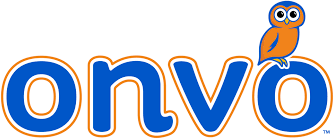 Job title: Hotel Housekeeping Attendant

Company: Onvo

Job description: Job Description: As part of our professional team, this role is integral to the company's success. The ideal fit for this position would be an energetic, outgoing, people oriented candidate with good verbal communication skills, and the ability to work effectively in a fast-paced environment maintaining high level of guest room cleanliness and customer focus. The primary purpose of a Housekeeping Room Attendant is to directly monitor, clean and maintain the cleanliness, sanitation, and organization of assigned guest rooms in line with the hotel and brand's standards.
Guest Service

Always maintain a kind and courteous demeanor. Provides a pleasant experience to all of our guests and responds to guest inquiries in a timely fashion.
Teamwork and Communication

Works effectively with others (individuals and departments) in a positive, supportive and cooperative manner. Helps other team members in their duties and assists new associates in learning their new job skills. Communicates any issues of concerns and ensures all internal matters are presented to Housekeeping Supervisor or GM in a timely manner.
Cleanliness

Maintains a high standard of cleanliness. Cleans and services guest rooms and service public areas as assigned.
Occupational Health & Safety

Performs all duties in a safe and responsible manner to assure workers, guests, suppliers/contractors and the environment are not at risk. Complies with all company safety policies, procedures and instructions. Uses materials handling procedures and equipment provided to minimize contamination or injury. Reports to management any unsafe practice or condition and follows all Liberty safety initiatives.
Requirements
Must be at least 16 years of age.
Physically capable of standing for long hours.
Ability to read, write and speak English language.
Must be will to cover shifts when needed.
Must be willing to work evenings, weekends, and holidays as needed.
Must pass background check.
Disclaimer:

The list of Requirements, Duties and Responsibilities is illustrative but not exhaustive. Management reserves the right to revise the job description and to require that other tasks be performed when the circumstances of the job change without notice.

Expected salary:

Location: Stroudsburg, PA

Job date: Fri, 08 Jul 2022 07:33:58 GMT

Apply for the job now!