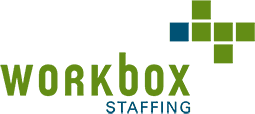 Job title: HR Admin Assistant – 1st (Eastern)

Company: Workbox Staffing

Job description: Human Resources Administrative Assistant, $18.27/hr, Troy, MI
Are you ready to work somewhere where you can make a career and difference?!
Workbox Staffing is hiring an HR Administrative Assistant in Troy.
Are you looking for a career position? Are you looking to work for a company eager to invest in you and your future? If so, your search is over! We are seeking a hardworking, reliable HR Admin Assistant for a company in Troy, MI. The ideal candidate would have some experience in this type of position. Must be comfortable in an office setting and dealing with people.
Always use this line next (let them know what they are getting):
All Workbox Staffing Employees receive access to a personalized career consultant, Healthcare Benefits, Disability Insurance, and advancement opportunities. *indicate here if there is an opportunity to get hired in by the Client*
Responsibilities:
Administration
1. Outsourcing Company Care
2. Supplier Care
3. Company Credit Care
4. Ordering supplies
5. Record keeping
6. Landlord & Building Care
Human Resources
1.Employee Care
2. Hours Record Keeping
3. Payroll
4. Staffing Company Care
5. Recruiting
6. Drafting Job Descriptions
7. Contracted Employee Care
8. Policy Training
*
Skills:
Prior experience in this type of role is preferred
Comfortable in an office setting
Able to perform the above job responsibilities
Let's go to work! Apply online today at or call our office at 586-275-2986!.
Equal Opportunity Employer

Expected salary: $18.27 per hour

Location: Troy, MI

Job date: Fri, 17 Jun 2022 04:33:55 GMT

Apply for the job now!