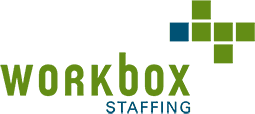 Job title: HR Admin Clerk-1st Shift – Hardeeville

Company: Workbox Staffing

Job description: HR/Admin Clerk-1st shift – $18/hr. – Hardeeville, SC
Workbox Staffing is hiring HR/Admin Clerk in Hardeeville.
Our client is looking for an experience professional who has HR Generalist or similar experience to help assist with basic functions in the facility such as payroll, recruitment, employee relations, and more.
All Workbox Staffing Employees receive access to a personalized career consultant, Healthcare Benefits, Disability Insurance, and advancement opportunities.
This is a temporary to hire opportunity!
Responsibilities:
Payroll processing for temp and permanent employees
Work effectively and diplomatically with all levels of the organization, from hourly to management
Conduct all new hire and benefit orientations
Monitor paid/unpaid time off activity of employees
Coordinate all HR recordkeeping and maintain active and terminated personnel files
Working with agencies to give updates on current staffing needs
Conduct drug testing when required/needed.
Help develop company policies and rules
Preparing, organizing, and storing information in paper and digital form
Dealing with queries on the phone and by email
Greeting visitors at reception
Scheduling meetings and bookings
Other duties as requested by your supervisor
Skills:
HR Generalist or similar work experience
Payroll Processing experience
Be thorough and pay attention to detail
Able to work well with others
Able to work on your own
Excellent verbal communication skills
Able to use a computer and the main software packages competently
Let's go to work! Apply online today & call our office at 912-544-1702
Visit to apply today!
Equal Opportunity Employer
#WBS

Expected salary: $18 per hour

Location: Hardeeville, SC

Job date: Thu, 09 Jun 2022 03:21:52 GMT

Apply for the job now!