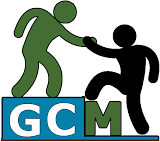 Job title: HR Admin

Company: Global Channel Management

Job description: HR Admin needs experience in staffing for light industrial roles
HR Admin requires:
Ø Excellent verbal and written communication skills.
Ø Proactive and independent with the ability to take initiative.
Ø Excellent time management skills with a proven ability to meet deadlines.
Ø Familiarity with laws, regulations, and best practices applicable to hiring and recruitment.
HR Admin duties:
Ø Assist with all phases of the recruitment/interviewing process.
Ø Screens applications and selects qualified candidates.
Ø Schedules and conducts interviews
Ø Conduct orientations to include necessary on-boarding requirements, as well as facility safety training (video & PowerPoint).
Ø
Conduct phone interviews and recommend next steps to manager
Closely follow-up on an interview with hiring managers and candidates
Extend offers and close candidates
Assist/Schedule/Lead with employee on-boarding training
Help employees log into a computer

Expected salary:

Location: Fairfield, OH

Job date: Fri, 20 May 2022 22:07:13 GMT

Apply for the job now!