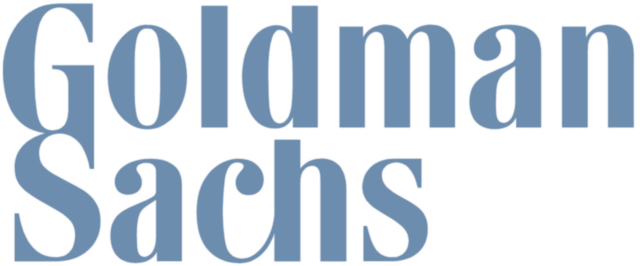 Job title: IBD, Transaction Banking, Fraud Risk, Dallas, Vice President

Company: Goldman Sachs

Job description: Job Description:
Our division works on some of the most complex financial challenges and transactions in the market today. Whether advising on a merger, providing financial solutions for an acquisition, or structuring an initial public offering, we handle projects that help clients at major milestones. We work with corporations, pension funds, financial sponsors, and governments and are team of strong analytical thinkers, who have a passion for producing out-of-the-box ideas.
Transaction Banking (TxB), a business unit within IBD, facilitates the storage and movement of value globally. As a strategic priority for Goldman Sachs, we are building a modern and digital-first solution to serve our clients. Our business combines the strength, heritage, and expertise of a 150-year-old firm with the agility and entrepreneurial spirit of a tech start-up.
TxB's Risk Management team oversees all risks across TxB globally. Potential candidates will have a bird's eye view of an exciting new business and the opportunity to work closely with TxB and GS leadership teams. They will also have a view into all TxB products, new business initiatives, go-to-market strategies, client interactions, regulatory dynamic and the full spectrum of business risks and controls.
HOW YOU WILL FULFILL YOUR POTENTIAL
As part of our global team, you will help drive our fraud strategy and program, with execution responsibility for fraud analytics, risk models, rules, and reporting. You'll also participate in fraud risk assessment reviews/audits, serve as the fraud subject matter expert when evaluating new products, and provide industry guidance on emerging threats and trends.
We are looking for someone with lots of energy that has excellent communication skills, enjoys product and engineering challenges, and can operate in a highly fluid, rapidly changing environment. If that's you, we would like to hear from you!
RESPONSIBILITIES
Serve as a fraud subject matter expert, with execution responsibility for fraud analytics, risk models, rules, and reporting
Contribute to our fraud risk model strategy, with expertise in managing, building, and monitoring the effectiveness of fraud models across major payment categories and segments
Collaborate with engineering and operations to create and execute a strategic roadmap of fraud risk management activities and capabilities
Diagnose and resolve predictive and analytical fraud model performance issues
Build and maintain strong relationships with stakeholders in product, engineering, operations, legal, and compliance to ensure fraud principles are embedded within new products, features, or operational processes
Maintain external knowledge of regulatory and compliance expectations, industry trends and emerging threats/risks as it relates to fraud risk management
Manage multiple tasks and use sound judgment when prioritizing
Establish trusted partnerships with peers, functional leads, and executive level stakeholders
Update and maintain documentation for team processes and best practices
Exceptional analytical skills and able to apply knowledge and experience in decision-making to arrive at creative and commercial solutions
Must be independent and comfortable in a fast paced, ambiguous, and often multi-directional work environment
BASIC QUALIFICATIONS
10+ years of relevant professional experience in fraud strategy, fraud analytics or fraud operations
Fraud expertise in major transaction categories: ACH, wires, real time payments, deposits, lending, cards, etc.
Strong program and project management skills
Team oriented; strong interpersonal and communication skills
Energetic, self-directed, and self-motivated
PREFERRED QUALIFICATIONS
Strong fraud analytics experience, and can articulate and visualize complex data/analyses to stakeholders
Prior Transaction Banking/Commercial Banking experience
ABOUT GOLDMAN SACHS
At Goldman Sachs, we commit our people, capital and ideas to help our clients, shareholders and the communities we serve to grow. Founded in 1869, we are a leading global investment banking, securities and investment management firm. Headquartered in New York, we maintain offices around the world.
We believe who you are makes you better at what you do. We're committed to fostering and advancing diversity and inclusion in our own workplace and beyond by ensuring every individual within our firm has a number of opportunities to grow professionally and personally, from our training and development opportunities and firmwide networks to benefits, wellness and personal finance offerings and mindfulness programs. Learn more about our culture, benefits, and people at GS.com/careers.
We're committed to finding reasonable accommodations for candidates with special needs or disabilities during our recruiting process. Learn more: https://www.goldmansachs.com/careers/footer/disability-statement.html
© The Goldman Sachs Group, Inc., 2021. All rights reserved.
Goldman Sachs is an equal employment/affirmative action employer Female/Minority/Disability/Veteran/Sexual Orientation/Gender Identity

Expected salary:

Location: Dallas, TX

Job date: Sat, 25 Jun 2022 03:59:49 GMT

Apply for the job now!