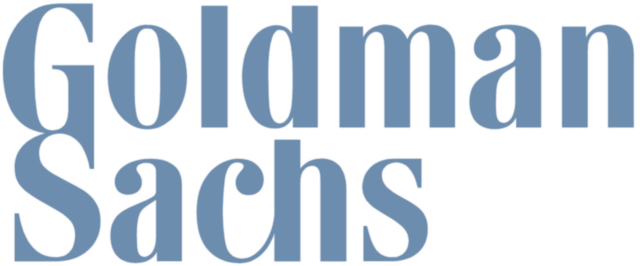 Job title: IBD, Transaction Banking Risk, Controls Testing, Dallas, Analyst

Company: Goldman Sachs

Job description: Job Description:
TxB Risk Management: Controls Testing (Analyst) – Dallas
INVESTMENT BANKING
Our division works on some of the most complex financial challenges and transactions in the market today. Whether advising on a merger, providing financial solutions for an acquisition, or structuring an initial public offering, we handle projects that help clients at major milestones. We work with corporations, pension funds, financial sponsors, and governments and are team of strong analytical thinkers, who have a passion for producing out-of-the-box ideas.
Transaction Banking
Transaction Banking ("TxB") facilitates the storage and movement of value globally. As a strategic priority for Goldman Sachs, we are building a modern and digital-first solution to serve our clients. Our business combines the strength, heritage, and expertise of a 150-year-old firm with the agility and entrepreneurial spirit of a tech start-up. Our goal is to provide a best-in-class digital product that helps clients to succeed by giving them a holistic view of their business. Through the use of modern technology built on the cloud, we are the alternative to legacy platforms. We're a team of diverse experts helping our clients to build the future of their Treasury.
The Role
The Controls Testing analyst will be a member of TxB's Risk Management team, which oversees all risks across TxB globally. Potential candidates will have a bird's eye view of an exciting new business and the opportunity to work closely with TxB and GS firmwide teams. They will have a view of all TxB products, new business initiatives, go-to-market strategies, regulatory environment and the full spectrum of associated business risks and controls.
The Controls Testing Analyst will work closely with the Associates and the rest of the team in to support the below areas of responsibilities:
Understand the life cycle of TxB client deals and risk exposure
Work in collaboration with multiple stakeholders to facilitate discussions to identify and mapping of processes, risks associated, design and testing of controls
Experience in designing controls, writing risk description, preparing working papers, reports and help standing up the overall controls program
Assist stakeholders in identifying and addressing underlying causes of control breakdowns or instances where controls are inadequate
Produce working papers, process flows and performance of controls testing
Prioritization of risk-based approach and ongoing updates to our methodology
Project management on the status, issues tracking, documentation, and documentation of ongoing review with the management team
Escalate potential issues and exception items noted during the review process to senior management
Experience in writing procedural documents
Experience in SoC testing is an asset
Experience is functional areas testing such as AML, KYC, Financial Crime, Payments
Experience in creating testing calendars, ongoing reporting, and management dashboards
Ability to drive critical thinking for continuous improvements
Basic Qualifications
Prior 2-3 years' experience in risk management
Strong control mindset: Understanding of risk/control flows, experience in evaluating the design and operating effectiveness of controls
Risk management: Proactive Risk management attitude
Execution focus: Ability to be creative, collaborate widely and deliver on key risk objectives in a fast-paced start-up environment
Focus on continuous improvement: Ability to challenge current thinking and suggest ideas of how to improve results
Autonomy: Demonstrated ability to work autonomously with limited supervision
Communication skills: Extremely strong presentation skills, organizational and interpersonal skills
Analytical skills: Strong data analysis with ability to use data to support evidence-based decision making and continuous improvement
Multi-tasking: Ability to manage several projects / tasks simultaneously
Proficiently in using Microsoft Excel, PowerPoint
Analytical thinking and ability to tell a story from the data
Preferred Qualifications
Prior Transaction Banking and payments risk experience
Regulatory risk (KYC, AML, Sanctions etc) would be an asset
Knowledge of the fintech sectors and its products (i.e. crypto) would be an asset as well
Control's design and testing experience in TxB type business area
Preferred Location
#WereHiring #TxB #GSTxB #TransactionBanking #CloudBanking #RiskManagement#ERM#OperationalRisk #DallasJobs #gstxbrisk
ABOUT GOLDMAN SACHS
At Goldman Sachs, we commit our people, capital and ideas to help our clients, shareholders and the communities we serve to grow. Founded in 1869, we are a leading global investment banking, securities and investment management firm. Headquartered in New York, we maintain offices around the world.
We believe who you are makes you better at what you do. We're committed to fostering and advancing diversity and inclusion in our own workplace and beyond by ensuring every individual within our firm has a number of opportunities to grow professionally and personally, from our training and development opportunities and firmwide networks to benefits, wellness and personal finance offerings and mindfulness programs. Learn more about our culture, benefits, and people at GS.com/careers.
We're committed to finding reasonable accommodations for candidates with special needs or disabilities during our recruiting process. Learn more: https://www.goldmansachs.com/careers/footer/disability-statement.html
© The Goldman Sachs Group, Inc., 2021. All rights reserved.
Goldman Sachs is an equal employment/affirmative action employer Female/Minority/Disability/Veteran/Sexual Orientation/Gender Identity

Expected salary:

Location: Dallas, TX

Job date: Sun, 26 Jun 2022 05:22:26 GMT

Apply for the job now!