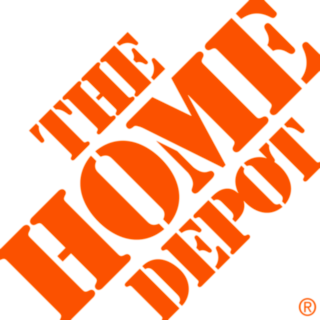 Job title: In-Store Maintenance Service Professional

Company: Home Depot

Job description: MUST LIVE WITHIN 20 MILES OF PLANO, TX
Position Purpose:

The position of MAINTENANCE SERVICE PROFESSIONAL provides commercial and industrial minor equipment repair and preventive maintenance services. Representative equipment includes, but is not limited to, paint shaker devices, blind cutting machines, mobility carts,ladders, wood saws, wire and carpet carousels, shopping and lumber carts, pipe threaders, carpet cutters and power stock loaders.
Major Tasks, Responsibilities & Key Accountabilities:

30% – Demonstrate the ability to complete light industrial equipment repairs and preventive maintenance on equipment found in big box retailers – The Home Depot / Best Buy. Respond to on-site preventative maintenance service calls within contract time frames. Use hand and power tools to assemble, disassemble and repair machines. Perform general preventive maintenance tasks (inspections / greasing / operation checks / etc.) and replacement of minor parts such as saw / cutting blades / bumpers / wheels / ladder / safety locks / etc. Demonstrate the ability to troubleshoot and problem solve minor equipment issues. Demonstrate the ability to perform or learn light duty MIG welding

30% – Demonstrate the ability to manage time and work independently. Demonstrate the ability to follow dispatch schedule generated electronically daily. Demonstrate the ability to electronically submit asset tagging, service calls and daily reports.

10% – Communicate effectively with customers, supervisor and coworkers

10% – Use sound judgment when dealing with and eliminating safety related issues.

Strong attention to detail and a good work ethic preventing re-work and warranty trips. Employ safe work practices to limit risk exposure to customer, the public and self.

10% – Maintain spare part inventory provided by Compact Power Equipment.
10% – Adhere to OSHA regulation and safety policies and procedures. Maintain confidentiality of intellectual property.
Nature and Scope:

This position reports to the REGIONAL SVCS EQUIPTMENT MGR

This position has no direct reports

This position typically works Four (4) X Ten (10) hour shifts (Monday – Thursday) / 2:00pm – 12:00pm
Environmental Job Requirements:

Environment:

5. Typically in a comfortable environment but with regular exposure to factors such as temperature extremes, moving machinery, loud noise, and fumes which cause noticeable discomfort or a moderate risk of accident or illness.

Travel:

Typically requires overnight travel 20% to 50% of the time.
Additional Environmental Job Requirements:

Employee occasionally climb equipment and work at heights up to 20 feet. Employee must frequently lift and/or move items up to 80 pounds. Employee is required to talk and hear. Driving for extended periods of time. Working conditions may include working indoors and outdoors in cold, hot and damp areas. The physical demands described here are representative of those that must be done by an employee to successfully perform the essential functions of this role. Specific vision abilities required by this job include close vision, distance vision, color vision, peripheral vision, depth perception and ability to adjust focus
ESSENTIAL SKILLS:

Standard Minimum Qualifications:

Must be eighteen years of age or older.

Must be legally permitted to work in the United States.
Additional Minimum Qualifications:

N/Ability to perform light industrial equipment repair and have mechanical aptitude.

Read and understand schematics and parts list.

Excellent written and verbal communication skills.

Excellent customer service skills.

Medium proficiency required in the use of electronic technology – Tablets / Smart Phone / Laptop.

Must reside within 15 to 60 miles of target city and have Valid driver's license for the state in which you live and work. Good driving record.
Education Required:

The knowledge, skills and abilities typically acquired through the completion of a PhD program in a field of study related to the job.
Years of Relevant Work Experience:

1 years
Certifications & Licenses:

N/A
Physical Requirements:

Requires intermittent periods during which continuous physical exertion is required, such as walking, standing, stooping, climbing, lifting material or equipment, some of which may be heavy or awkward.
Additional Qualifications:
Preferred Qualifications:

– Basic electrical experience is a plus.

– Welding experience is a plus.
Knowledge, Skills, Abilities and Competencies:

Action Oriented: Taking on new opportunities and tough challenges with a sense of urgency, high energy, and

enthusiasm

Builds Networks: Effectively building formal and informal relationship networks inside and outside of the organization

Collaborates: Building partnerships and working collaboratively with others to meet shared objectives

Decision Quality: Making good and timely decisions that keep the organization moving forward
We are an Equal Opportunity Employer and do not discriminate against any employee or applicant for employment because of race, color, sex, age, national origin, religion, sexual orientation, gender identity, status as a veteran, and basis of disability or any other federal, state or local protected class.

Expected salary:

Location: Plano, TX

Job date: Sun, 12 Jun 2022 22:44:24 GMT

Apply for the job now!