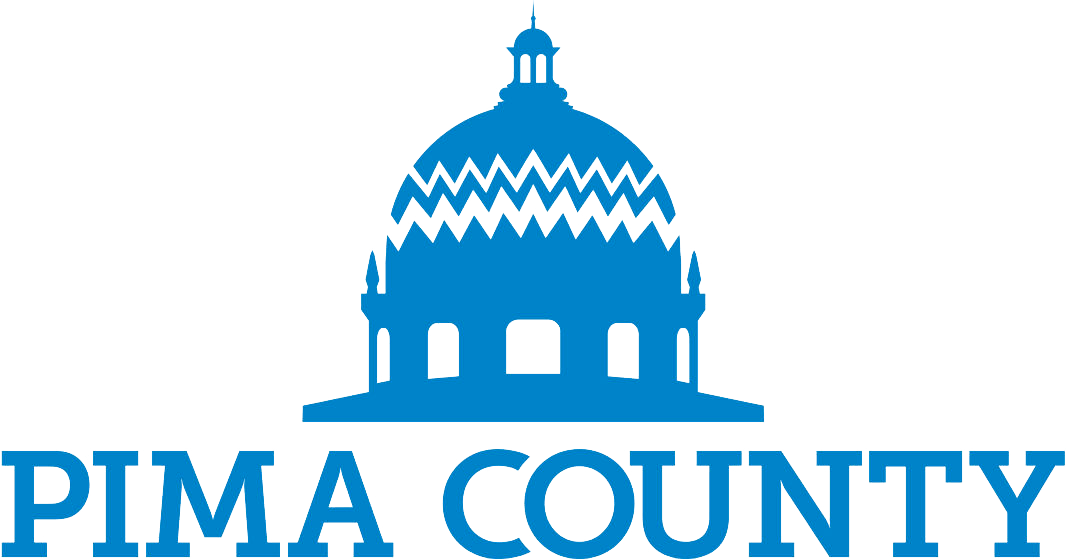 Job title: Information Technology Director

Company: Pima County

Job description: Position Description
This position is located in the Information Technology Department.
OPEN UNTIL FILLED
1st Screening Date: 07/05/2022
Salary Grade: U6

Salary Range: $119,000 – $190,000 DOE
Are you curious? Do you value collaboration, continuous improvement, innovation, and public service? Pima County in Tucson, AZ presents an exciting career opportunity for a transformational IT leader to join a customer-focused and service-driven IT department with 232 FTE's, and an annual operating budget of $53,000,000. The Information Technology Director will report to the Deputy County Administrator. In this role, you will be responsible for leading a diverse team of IT professionals providing technical support and solutions to 50+ County departments and nearly 7,000 employees. You will have the opportunity to provide a meaningful impact in the delivery of innovative and strategic technology initiatives and projects across Pima County, balancing technical competency and leadership skills to deliver results in an authentic and thoughtful manner. If you are a strong leader, collaborator, and have the ability to pivot quickly, this is a great role for you!
Key priorities and objectives of IT over next 2-3 years:
Improve County security posture via implementation of relevant security protocols, processes, tools, and third-party engagements;
Provide technical leadership and support for replacement of County ERP system;
Implement off-premises disaster recovery capability;
Develop and implement customer service and satisfaction plans, including timely communication and follow-up with customers and internal stakeholders.
Day in the Life of the Pima County IT Director (Essential Job Functions):
Create and administer a climate of customer service to meet the needs of a large public sector organization;
Provide strategic direction for enterprise Geographic Information Systems (GIS) applications;
Secure technical environment for organization of 8,000 employees via predictive, proactive information security measures and appropriate disaster recovery planning;
Create and manage a complex budget of over $50 million including building new investment cases and effectively gauging return on investment;
Devise and lead a culture of professional development and growth for a technical team of 230+ IT professionals;
Approve purchases of technological equipment and software and establish partnerships with external IT providers.
This is a classification in the unclassified series, is exempt from the County Merit System Rules, and reports directly to the County Administrator.
Please Note: Successful candidates offered employment with Pima County, including current employees who have applied for new positions, are required to provide proof of COVID-19 vaccination prior to their scheduled start date. If you are unable to become fully vaccinated due to a medical disability or religious observance/practice, you must request an accommodation – accommodation forms are located online.
Duties/Responsibilities
(Work assignments may vary depending on the department's needs and will be communicated to the applicant or incumbent by the supervisor.)
Establishes County-wide strategic policies for the planning, development, introduction, assimilation and integration of existing and emerging IT and communications technologies;

Administers the development, compilation and implementation of a County-wide IT Plan to enhance governmental operations;

Establishes objectives and, in concert with affected Departments, budgets to facilitate the orderly and efficient capture, transport, storage, processing and dissemination of information throughout Pima County;

Oversees the development and administration of a County-wide IT acquisition program, to include coordination of the purchase, lease or contracted provision of equipment, software, goods and services, in concert with the County Procurement offices and affected Departments;

Directs the development, integration and implementation of comprehensive supporting IT infrastructure, to include state-of-the-art voice and data communications, data sharing systems, Web-based e-government systems, e-mail and County-wide Internet access;

Oversees the establishment of County standards for the acquisition, use and sharing of computer-oriented databases, application development tools, network infrastructure and related systems to assure cross-system compatibility throughout County government;

Oversees the evaluation of IT projects for cost-effectiveness, by comparison of internal development costs versus out-sourcing costs and recommending cost-effective implementation;

Oversees the creation of IT system and infrastructure standards required of all County IT system users along with programs to measure benefits against County productivity goals;

Directs the coordination and management of County licensing and franchising activities for competitive local exchange carriers, cable companies and other telecommunications utilities;

Oversees the creation, maintenance and monitoring of County-wide IT security standards to insure privacy of data, security of IT processing facilities, activities and infrastructure;

Establishes and chairs IT working and advisory groups composed of County, other governmental agencies, and affected private organizations to evaluate and enhance County IT capabilities between diverse platforms and systems;

Participates, with Human Resources and affected Departments, in the recruitment of IT managers and strategic planning specialists, to include acquisition (by contract or such) of specialized IT expertise required for IT activities and projects;

Plans, coordinates, directs and evaluates the work activities and professional development of assigned staff;

Participates in the research, discovery and identification of new or improved IT concepts to management for consideration;

Oversees the inventory and maintenance of comprehensive records of County-wide IT assets, in concert with affected Departments.

KNOWLEDGE & SKILLS:
Knowledge of:
current trends and developments in Information Technology (IT), particularly in the integration of IT ;
current County IT resources, to include centralized and decentralized systems and related voice/data communications networking and infrastructures and their capabilities;
methods for the assessment of IT systems efficiency and cost-effectiveness;
organization, functions and IT needs of County departments and agencies;
principles and practices of effective public and technical administration;
County procurement and contracting processes and procedures;
Federal, State and local laws, rules, regulations and technical standards for the creation, use, security and maintenance of IT-based public records, databases and related information;
principles and practices of employee selection, supervision, management, evaluation and training.
Skill in:
performing systems and needs analysis of existing and proposed IT resources and developing cost-effective strategies to implement and exploit system capabilities;
developing and implementing a long-term IT acquisition and integration strategy for all County departments and agencies;
assessing current County IT resources for compatibility with current and projected needs;
coordinating the development, administration and execution of IT security and disaster-recovery plans and programs;
coordinating the development and implementation of consolidated or compatible IT systems using a variety of platforms, to include County mainframe systems;
negotiating and administering contracts and inter-governmental agreements related to IT issues;
effective personnel management;
communicating effectively.
Minimum Qualifications
DESIRED QUALIFICATIONS:
Desired qualifications will be established by the County Administrator or designee at the time of recruitment. Typically, these would require at least a Bachelor's degree from an accredited college or university with a major in information systems/technology, management information systems, computer science, computer engineering, electrical engineering, or other relevant field, in addition to significant professional-level experience in the development and administration of complex, multi-platform information technology (IT) systems.
Qualifying education and experience must be clearly documented in the "Education" and Work Experience" sections of the application. Do not substitute a resume for your application or write "see resume" on your application.
Preferred Qualifications: (Be specific in describing your experience in your application. Ensure the descriptions provided illustrate your competencies, specifically addressing the required and preferred qualifications.):

Minimum ten (10) years experience in three or more of the following areas: infrastructure management, application software development, IT security/compliance, strategic planning, tech support, networking, project management, Geographic Information Systems (GIS), and telecommunications.
Minimum five (5) years experience in an IT management role.
Demonstrated leadership, management, and strategic planning skills.
IT leadership experience in the public sector.
Selection Procedure:

Pima County Human Resources Department reserves the right to admit to the selection process only those candidates that meet the minimum/desired qualifications. All applications will be assessed based on an evaluation of the listed education and experience. Candidates meeting the minimum/desired qualifications may be further evaluated/score against any advertised Preferred Qualifications. Additional assessments/testing may be required as part of the selection process.
Supplemental Information
Licenses and Certificates: Valid driver license is required at time of application. Valid AZ driver license is required at time of appointment. The successful applicant will be subject to a 39-month DOT Motor Vehicle Record review to determine applicant's suitability to operate county vehicles in accordance with Pima County administrative procedures. Failure to obtain and maintain the required licenses and certifications shall be grounds for termination. Any offer of employment resulting from this recruitment is contingent upon Fleet Services' review and approval of the candidate's driving record.
Special Notice Items: This is a classification in the unclassified series and is exempt from the County Merit System Rules. The County requires pre-employment background checks. Successful candidates will receive a post-offer, pre-employment background screening to include verification of work history, education and criminal conviction history. A prior criminal conviction will not automatically disqualify a candidate from employment with the County.
Physical/Sensory Requirements: Physical and sensory abilities will be determined by position. Successful candidates offered employment with Pima County, including current employees who have applied for new positions, are required to provide proof of COVID-19 vaccination prior to their scheduled start date. If you are unable to become fully vaccinated due to a medical disability or religious observance/practice, you must request an accommodation – accommodation forms are located online.
Pima County provides access to high quality, affordable healthcare for eligible employees and has an award winning wellness program. Our plan is designed to ensure a high level of coverage and financial protection. Read more about our benefits program by

Expected salary: $119000 – 190000 per year

Location: Tucson, AZ

Job date: Sun, 12 Jun 2022 06:45:12 GMT

Apply for the job now!