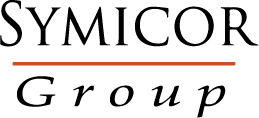 Job title: Information Technology Manager – To 80K – Remote

Company: Symicor Group

Job description: The Position
Our Georgia-based client is seeking to fill an Information Technology Director role. The successful candidate will be responsible for administering the Bank's local, wide wireless, Internet, and Intranet networks, telephone, and all related software programs. This individual deploys information technology architecture strategies to accommodate current and future organizational needs.
The position includes a generous salary of up to $80K along with an excellent benefits package. (This is a remote position).
Information Technology Manager responsibilities include:
Systematically monitoring mainframe application, software products' performance, and resource capacities according to industry best practices and defined service standards. Presenting recommendations for change improvement to management.
Working in conjunction with IT department resources on the design, implementation, and support of job scheduling software, backup processes, performance monitoring software products, and capacity management software products.
Collaborating with system analysts and network systems analysts to ensure installation, maintenance, and effective troubleshooting of any information service that the Bank is using.
Identifying symptoms causing performance deficiencies and initiating research and resolution with IT department resources as needed.
Participating in the coordination and implementation of new software releases for assigned systems and following up to ensure software expectations are realized.
Developing and regularly updating procedure manuals/troubleshooting guides and technical reference documentation for assigned systems and applications.
Identifying, researching, and resolving operational/functional problems for assigned systems. Escalating unresolved issues and/or seeking support from internal IT resources and/or third-party vendors.
Analyzing quality and effectiveness of computer operations according to defined service standards. Developing departmental performance requirements and providing systematic reporting of such to management.
Actively participating in disaster recovery, operations, information systems, and other various committees. Continually looking for process improvement opportunities inter and intra departmentally.
All other reasonable duties as assigned.
Requirements
Who Are You?
You're someone who wants to influence your own development. You're looking for an opportunity where you can pursue your interests and your passion. Where a job title is not considered the final definition of who you are, but merely the starting point for your future.
You also bring the following skills and experience:
Bachelor's degree (B.A.) in accounting or business administration plus Computer Science/Information Technology experience.
Five or more years of progressively responsible IT experience
Knowledge and a good understanding of Information Technology, Security, and control
objectives.
Excellent computer skills. Proficiency in Microsoft Office Suite, PC, Windows Server, Unisys, and other mainframe programs.
Excellent verbal and written communication skills.
Working knowledge of network topologies and protocols.
Benefits
The position includes a generous salary of up to $80K along with an excellent benefits package. (This is a remote position).

Expected salary: $80000 per year

Location: USA

Job date: Fri, 10 Jun 2022 22:35:49 GMT

Apply for the job now!