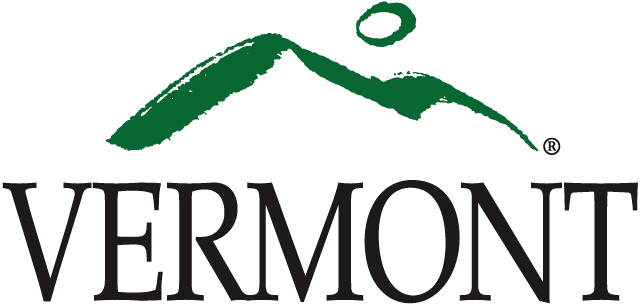 Job title: Information Technology Project Manager II (EPMO)

Company: State of Vermont

Job description: Overview
Hourly rates within the Classified Bargaining Unit Pay Plan will change effective July 3, 2022. At that time, the starting rate (Step 1) for this job opening will be $26.42 per hour.
The Agency of Digital Services (ADS) is seeking an IT Project Manager to join ADS's Enterprise Project Management Office (EPMO). The EPMO is a centralized division comprised of IT Project Managers and IT Business Analysts and provides these services to partner Agencies across the State of Vermont (SoV) Executive branch. This role will initially begin working on IT Projects within the "EPMO 1" portfolio, which supports the Agency of Administration, Agency of Digital Services, Agency of Education, Department of Labor, Secretary of State, and more.

As an IT Project Manager, you will monitor the scope, schedule and budget of your projects. Other responsibilities include: completing and maintaining project management deliverables, such as, the Project Charter, Project Schedule, Issue and risk logs, and providing effective and timely communications and project status reports to the Project Sponsor, Project Team, Stakeholders and other interested parties.

Our ideal candidate is self-motivated, able to work under pressure to meet deadlines, is very customer service oriented, and has excellent verbal and written communication skills. He/she brings a solid understanding of project management standards as defined by the Project Management Institute (PMI), has basic to proficient skills in the use of Microsoft project, and has experience successfully managing medium to large sized technology projects. Preference will be given to candidates that possess a Project Management Professional certification and Agile Project Management methodologies (i.e. SCRUM) experience or certification.

Employment at the State of Vermont brings many employment benefits! Strong health insurance benefits, a pension plan, a deferred compensation plan and reimbursement for continuing education are just a few. Working for the State is rewarding in that you can substantially contribute to the long term well being of State citizens, establish a solid foundation for your own long-term well-being, and continuously grow and develop your professional skills. Not to mention the many great colleagues you'll work with every day!

To view the full job specifications for this position, please visit the DHR Job Specifications page.
Who May Apply
This position, Information Technology Project Manager II (EPMO) (Job Requisition #35741), is open to all State employees and external applicants.

Please Note: This position is being recruited at multiple levels. If you would like to be considered for more than one level, you MUST apply to the specific Job Requisition.

Level I: 35721

Level II: 35741

Level III: 35742

Level IV: 35562

If you would like more information about this position, please contact

Resumes will not be accepted via e-mail. You must apply online to be considered.

A fingerprint-supported background check may be required based on the assigned job duties and location.
Environmental Factors
Work is performed in a standard office setting, but some travel may be required for which private means of transportation should be available. Work outside of regular business hours may be expected.
Minimum Qualifications
Bachelor's degree in Business Administration or an Information Technology field
OR
Three (3) years or more of experience in the field of information technology including one (1) year or more where the primary role was a project manager.
OR
Certification as a Project Manager Professional AND one (1) year or more of experience in the field of information technology where the primary role was project manager.
Total Compensation
As a State employee you are offered a great career opportunity, but it's more than a paycheck. The State's total compensation package features an outstanding set of employee benefits that are worth about 30% of your total compensation, including:
80% State paid medical premium
Dental Plan at no cost for employees and their families
Flexible Spending healthcare and childcare reimbursement accounts
Two ways to save for your retirement: A State defined benefit pension plan and a deferred compensation 457(b) plan
Work/Life balance: 11 paid holidays each year and a generous leave plan; many jobs also allow for a flexible schedule
Low cost group life insurance
Tuition Reimbursement
Incentive-based Wellness Program
Qualified Employer for Public Service Student Loan Forgiveness Program
Want the specifics? Explore the on our website.
Equal Opportunity Employer
The State of Vermont celebrates diversity, and is committed to providing an environment of mutual respect and meaningful inclusion that represents a variety of backgrounds, perspectives, and skills. The State does not discriminate in employment on the basis of race, color, religion or belief, national, social or ethnic origin, sex (including pregnancy), age, physical, mental or sensory disability, HIV Status, sexual orientation, gender identity and/or expression, marital, civil union or domestic partnership status, past or present military service, membership in an employee organization, family medical history or genetic information, or family or parental status. The State's employment decisions are merit-based. Retaliatory adverse employment actions by the State are forbidden.

Expected salary: $25.65 per hour

Location: Montpelier, VT

Job date: Fri, 10 Jun 2022 07:33:05 GMT

Apply for the job now!