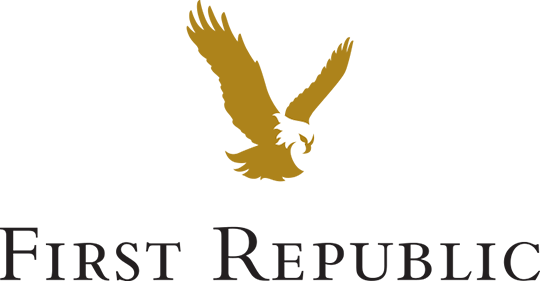 Job title: Internal Account Executive – Tech Banking

Company: First Republic

Job description: At First Republic, we care about our people. Founded in 1985, we offer extraordinary client service in private banking, private business banking and private wealth management. We believe that personal connections are everything and our success is driven by the relationships we form with our colleagues and clients. You'll always feel empowered and valued here.
Incredible teams doing exceptional work, every day
We are seeking an Internal Account Executive – Tech Banking to support our growing tech banking practice, with a focus on servicing early stage companies while understanding all stages of the startup growth cycle.
The Internal Account Executive – Tech Banking will partner with Relationship Managers and Wealth Managers to identify and successfully cultivate business opportunities and showcase the breadth of our holistic offering for tech startups. As part of this collaboration, the Account Executive will coordinate across teams to drive value to clients including cash and liquidity management, foreign exchange, corporate investment management, thought leadership and beyond banking services. In addition to deepening relationships, this role will be focused on achieving high client Net Promoter Scores and increasing client retention. The successful candidate must be highly self-motivated, entrepreneurial and passionate about growing a business in a team environment that is all about providing exceptional client service.
What you'll do as an Internal Account Executive – Tech Banking:

Create a business development strategy for identifying and cultivating startup relationships in partnership with Relationship Managers and Wealth Managers. Execute on relationship management and business development within the startup banking sector – should have strong technical knowledge of early to late stage tech companies.
Develop, maintain, and enhance existing client relationships while serving as the main point of contact for service needs.
Proactively introduce services that benefit the client, including deposits (cash management, online banking, and foreign exchange), Wealth Management, and beyond banking resources.
Strong technical knowledge of startup/venture capital industry and market participants.
Participation in key industry events, summits, either hosted by First Republic or external centers of influence.
Perform other duties & responsibilities as required or assigned by supervisor.
Responsibilities include the following: 1) adhering to and complying with all applicable, federal and state laws, regulations and guidance, including those related to Anti-Money Laundering (i.e. Bank Secrecy Act, USA PATRIOT Act, etc.), 2) adhering to Bank policies and procedures, 3) completing required training, 4) identifying and reporting potential suspicious activity to the BSA/AML Officer, and 5) knowing and verifying the identity of any customer(s) that enters into a relationship with the Bank.
Internal Contacts: Relationship Managers, Wealth Advisory Team, Business Banking Analysts, and Administrative staff
External Contacts: Startup founders, Chief Financial Officers' and other staff. Also various service providers (i.e. Bookkeeping/finance, law firms, HR/Payroll providers etc)
You could be a great fit if you have:
Strong interpersonal and communication skills
Strong analytical and underwriting knowledge
Thorough understanding of FRB credit guidelines various products and programs
Must be able to effectively manage multiple priorities and flourish in a fast paced environment
Excellent computer skills
Provides extraordinary service
Furthers the First Republic Bank culture and values
Strong working knowledge of MS Word / MS Outlook / MS PowerPoint/ MS Excel.
Bachelor's Degree, industry background of at least 5-7 years within Technology banking and preferably working with early stage companies
Excellent business development and cross-selling skills
Team player
Job Demands:
The ability to learn and comprehend basic instructions; understand the meanings of words and respond effectively; and perform basic arithmetic accurately and quickly.
Vision must be sufficient to read data reports, manuals and computer screens.
Hearing must be sufficient to understand a conversation at a normal volume, including telephone calls and in person.
Speech must be coherent to clearly convey or exchange information, including the giving and receiving of assignments and/or directions.
Position involves sitting as well as walking or standing for brief periods of time.
Must be able to travel as position requires.
May be required to lift 25-50lbs.
Independent Judgment:
Ability to select prospects most aligned with First Republic Bank's business model.
Ability to differentiate higher quality credit
Own your work and your career — apply now
Are you willing to go the extra mile because you love what you do and how you can contribute as a team? Do you want the freedom to grow and the opportunity to take charge of your own career? If so, then come join us.
We want hard working team players. You'll have the independence to learn, lead and drive change. A culture of extraordinary service, empowerment and stability — that's the First Republic way.
We believe that a diverse range of backgrounds and ideas has and will continue to be fundamental to the future success of First Republic.
If you are curious to learn more about this opportunity, we'd love to hear from you.
This job description is not intended to be all-inclusive. Employee may perform other related duties as assigned to meet the ongoing needs of the organization. The Company is an equal opportunity employer. In this regard, the Company makes reasonable accommodations for qualified applicants and employees with disabilities in order to enable them to perform all essential job functions, unless doing so creates an undue hardship.
First Republic is subject to federal laws that restrict the employment of individuals with certain types of criminal histories, including FDIA Section 19 and FINRA. To the extent not inconsistent with our obligations under those federal laws and regulations, First Republic will consider qualified candidates with criminal histories in a manner consistent with the Los Angeles and San Francisco ban-the-box laws.
For New York City-based roles: Mayor Bill de Blasio that, effective December 27, 2021, all private sector employers in New York City will be required to ensure that their employees are vaccinated against COVID-19 to attend work in the office. Reasonable Medical or Religious Accommodations may be requested if applicable to you. Please view New York's for more information.

Expected salary:

Location: Boston, MA

Job date: Sat, 18 Jun 2022 03:52:48 GMT

Apply for the job now!