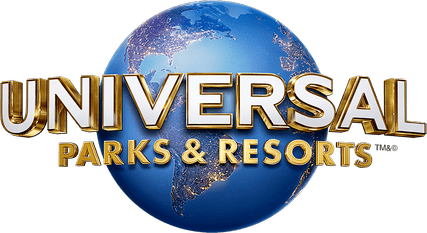 Job title: Internship – Creative Studio Design Process (Fall 2022)

Company: Universal Parks & Resorts

Job description: Fall Semester: Internship dates are approximately from August 2022 – December 2022.
JOB SUMMARY: This intern will have the ability to be part of the design team and touch key aspects of the design process, from field design to integration with facilities and ride design.
MAJOR RESPONSIBILITIES:
Intern will help coordinating show drawings with facility and ride requirements by looking at building and universal codes.
Intern will be part of site walks and reviewing construction work to verify it aligns to design.
Intern will help with researching finishes and getting approval from creative director.
Understands and actively participates in Environmental, Health & Safety responsibilities by following established UO policy, procedures, training and Team Member involvement activities.
Performs other duties as assigned.
EDUCATION:
In pursuit of an Associate, Bachelor or Graduate degree at an Accredited Institution with current class standing of Junior or above.
Recent graduates will not be eligible for this program.
Minimum cumulative 3.0 GPA is preferred.
An official transcript may be required upon request.
Preferred majors include: Architecture, Theatrical Design.
EXPERIENCE: Prior internship experience related to position is preferred.
ADDITIONAL INFORMATION:
Preferable skills for success in role includes but not limited to:
Must have the ability to use and draw in AutoCAD to create show set drawings and sketches.
Must be able to model and navigate Sketch up.
Photoshop skills for both quick illustrations and production art work preferred.
Must be efficient in Microsoft Office Programs including, but not limited to: Word, Excel, and PowerPoint.
Strong interpersonal skills, problem-solving abilities and organization.
Exceptional attention to detail.
Superior written & verbal communication skills.
Work in a fast-paced environment and adhere to deadlines.
Ability to work autonomously and/or in teams.
Consistent attendance.
Please note the following:
This internship will be an in-person experience, based in our Orlando offices.
Interns must be currently pursuing a degree at an accredited university, and must have a graduation date later than November 2022.
Universal Orlando does not provide housing. Interns are responsible for their own housing and transportation.
In addition to all of our internships being paid, you may be eligible for financial assistance towards housing if applicable. Specific details about eligibility would be provided at the time of offer.
Reasonable accommodations may be made to enable individuals with disabilities to perform the essential functions.
Universal is not accepting unsolicited assistance from search firms for this employment opportunity. All resumes submitted by search firms to any employee at Universal Orlando via-email, the Internet or in any form and/or method without a valid written Statement of Work in place for this position from Universal Orlando HR/Recruitment will be deemed the sole property of Universal Orlando. No fee will be paid in the event the candidate is hired by Universal Orlando as a result of the referral or through other means.
Universal Orlando is an equal opportunity employer. Universal elements and all related indicia TM & © 2022 Universal Studios. All rights reserved.

Expected salary:

Location: Orlando, FL

Job date: Fri, 24 Jun 2022 22:33:49 GMT

Apply for the job now!