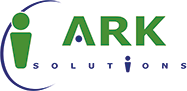 Job title: Law Clerk I

Company: ARK Solutions

Job description: Job Description

Law Clerk
Project Description:

Provide litigation support services
Technical Environment:

On-site
Education:

JD
Required Skills:

-Relativity, legal research, legal writing

– Remote to start (candidate must be willing to work on site in Washington, DC if client expectations change)

– Law degree, or currently attending an ABA-accredited law school, having completed at least one year of study. Requires sound working knowledge of federal and state court systems, legal research procedures, and legal research resources. Requires excellent written and oral communication skills and thorough knowledge of legal research tools such as LEXIS and Westlaw. Must have hands-on familiarity with a variety of computer applications, including word processing, databases (such as document review and file management systems), spreadsheets, and imaging. Role also requires hands-on familiarity with Client tools and knowledge of eDiscovery procedures and resources.
Preferred Skills:

Communication (written and oral), standard Microsoft application skills (Outlook, word, excel, etc.)
Day-to-day Responsibilities:

Email communications with project managers, use Relativity database application to review documents.
– Works under the direction of a Supervisory Paralegal or a Project Supervisor. Performs complex legal research for the trial staff. Assists in preparing draft legal documents, such as motions, briefs, memoranda of law, etc. reviewing documents for relevance and privilege; and assisting attorneys with all phases of litigation.
Expected Deliverables:

Work product inside Relativity and writing/research deliverables direct to client
Required Skills:

Law Clerk I, years of Experience

Expected salary:

Location: Washington DC

Job date: Sun, 19 Jun 2022 07:00:05 GMT

Apply for the job now!