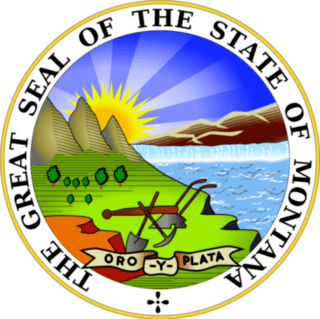 Job title: Law Clerk I

Company: Montana State Government

Job description: SPECIAL INFORMATION:
A writing sample is required to demonstrate legal writing and research ability.
Length of appointment is negotiable.
A criminal background check is required.
An employee new to the Judicial Branch will serve a one-year probationary period.
Law clerks serving more than two years may be moved to senior law clerk status.
Nature of Work:
This is professional legal work performed for the Honorable Deborah Kim Christopher of the 20th Judicial District in Polson, Montana.
Work involves the performance of professional legal research and other related clerical/administrative work in the preparation of memoranda, opinions, or orders for a judge concerning the cases before him/her. Work is performed under general supervision of a judge and is reviewed through conferences and written reports.
Essential Functions: (Any one position may not include all the duties listed, nor do the examples cover all the duties which may by performed.)
Reviews, studies, researches, and annotates laws, court decisions, documents, opinions, briefs, and related legal authorities.
Prepares briefs, legal memoranda, statement of issues involved, draft opinions and orders including appropriate suggestions or recommendations to the judge.
Compiles references on laws and decisions necessary for legal determinations.
Confers with judge concerning legal questions, legal theories, construction of documents, and preparation of orders.
Attends court sessions to hear testimony and record necessary case information; maintains records attendant to court proceedings; assists judge in the selection and preparation of jury instructions.
May perform courtroom duties including recording court testimony or arguments and providing bailiff services.
May transcribe the record of court proceedings if required by the position.
May maintain a law library collection.
Working Conditions:
Work is performed primarily in an office setting or a courtroom.
Physical Demands:
Work is essentially sedentary with occasional walking, standing, bending, and carrying items up to 25 pounds such as papers and files. Some positions may require periods of extended sitting, standing or computer use. Some positions may require standing on a ladder to retrieve files from high shelves.
Qualifications
Knowledge, Abilities, and Skills:
Knowledge of general law, state law, established precedent, and sources of legal reference.
Knowledge of trial court practices, rules, and procedures.
Ability to communicate clearly and concisely, both orally and in writing, with a diverse group of people.
Ability to research complex legal problems or questions and apply legal principles.
Ability to represent the court in a respectful manner.
Ability to establish and maintain effective working relationship with others.
Ability to transcribe audio tapes, if required by the position.
Skill in the operation of a computer with word processing and legal research software.
Skill in the operation of electronic recording equipment to record trial court proceedings.
Qualifications:
Applicants must have a Juris Doctorate, legal research experience, and excellent writing skills. New graduates as well as experienced attorneys will be considered.
Licensure and Certification Requirements:
None

Expected salary:

Location: Polson, MT

Job date: Sun, 19 Jun 2022 03:51:48 GMT

Apply for the job now!