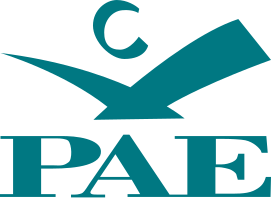 Job title: Law Clerk I

Company: PAE

Job description: Supporting the Most Exciting and Meaningful Missions in the World
Law Clerk I

As a member of the Civil Frauds division, the majority of work in this role is performed in support of litigation activities, particularly matters arising under the False Claims Act.
Works under the direction of a Supervisory Paralegal and/or Project Manager principally performing document review and related tasks, to include review of documents, issue coding, privilege coding, keyword searching, and other Relativity assignments.
This case will require on-going assistance with conducting searches, reviewing search term hits, and large volumes of document review for both incoming productions and out-going productions from millions of pages of documents.
The first year of the project would entail reviewing documents, assisting with locating witnesses, preparation for witness interviews and depositions, and assistance with productions from CMS.
Required Qualifications:
Must be able to obtain and maintain a US government security clearance.
Requires law degree, or currently attending an ABA-accredited law school, having completed at least one year of study, or an equivalent level of legal training or an equivalent level of education may be substituted.
Must have a minimum of 1 year experience electronically reviewing documents (e.g., first level review, privilege log creation, issue coding), preference given to experience with Relativity, as well as familiarity with other ESI tools and knowledge of eDiscovery procedures and resources.
Requires sound working knowledge of federal and state court systems, legal research procedures, and legal research resources.
Requires excellent written and oral communication skills and thorough knowledge of legal research tools such as LEXIS and Westlaw.
Must have hands-on familiarity with a variety of computer applications, including word processing, databases (such as document review and file management systems), spreadsheets, and imaging.
Amentum is proud to be an Equal Opportunity Employer. Our hiring practices provide equal opportunity for employment without regard to race, religion, color, sex, gender, national origin, age, United States military veteran's status, ancestry, sexual orientation, marital status, family structure, medical condition including genetic characteristics or information, veteran status, or mental or physical disability so long as the essential functions of the job can be performed with or without reasonable accommodation, or any other protected category under federal, state, or local law.

Expected salary:

Location: Washington DC

Job date: Sun, 19 Jun 2022 04:16:35 GMT

Apply for the job now!