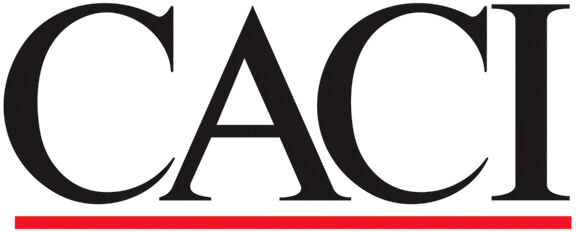 Job title: Law Clerk I, Washington, D.C

Company: CACI International

Job description: Law Clerk I, Washington, D.C.
Job Category: Service Contract Act
Time Type: Full time
Minimum Clearance Required to Start: DOJ MBI
Employee Type: Regular
Percentage of Travel Required: Up to 10%
Type of Travel: Local
What You'll Get to Do:
Performs complex legal research for the trial staff. Assists in preparing draft legal documents, such as motions, briefs, memoranda of law, etc. reviewing documents for relevance and privilege; and assisting attorneys with all phases of litigation. Is expected to work independently on tasks without the need for continuous input from DOJ staff.
You'll Bring These Qualifications:

Must have law degree from an ABA-accredited law school.
Requires sound working knowledge of federal and state court systems, legal research procedures, and legal research resources.
Must have and use excellent oral and written communications skills to successfully interact with clients, attorneys, consultants, and US Experts.
Requires thorough knowledge of legal research tools such as LEXIS/NEXIS and Westlaw.
Role also requires working knowledge of e-discovery procedures and resources. Must be able to work effectively in an extremely pressured environment.
Must be proficient in Microsoft Office, Adobe Acrobat, or similar programs.
Must have hands-on familiarity with a variety of computer applications, including databases (such as document review and file management systems), spreadsheets, and imaging.
A DOJ MBI is required to begin employment. For this position, CACI has the ability to provide clearance sponsorship for qualified individuals. U.S. Citizenship is required.
These Qualifications Would be Nice to Have:
Document review experience using Relativity.
Experience supporting complex discovery, depositions, trial, experts and consultants.
Work or educational experience in finance, healthcare, pharmaceutical or fraud.
Foreign language skills.
Experience with pharmaceutical ligation.
Experience with settlements, annuities and trusts.
What We Can Offer You:
We've been named a Best Place to Work by the Washington Post.
Our employees value the flexibility at CACI that allows them to balance quality work and their personal lives.
We offer competitive benefits and learning and development opportunities.
We are mission-oriented and ever vigilant in aligning our solutions with the nation's highest priorities.
For over 55 years, the principles of CACI's unique, character-based culture have been the driving force behind our success.
LIT1
Company Overview: At CACI, you will have the opportunity to make an immediate impact by providing information solutions and services in support of national security missions and government transformation for Intelligence, Defense, and Federal Civilian customers. CACI is an Equal Opportunity Employer – Females/Minorities/Protected Veterans/Individuals with Disabilities.
As a federal contractor, CACI is subject to any federal vaccine mandates or other customer vaccination requirements. All new hires are required to report their vaccination status.

Expected salary:

Location: Washington DC

Job date: Thu, 02 Jun 2022 03:36:59 GMT

Apply for the job now!