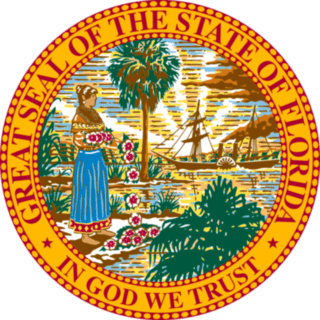 Job title: LAW CLERK

Company: State of Florida

Job description: Requisition No: 652423
Agency: Division of Administrative Hearings
Working Title: LAW CLERK – 72970007
Position Number: 72970007
Salary: $18.00 hourly
Posting Closing Date: 08/01/2022
Law Clerk 72970007
This advertisement is for a part-time position located in the Office of Judges of Compensation Claims in West Palm Beach, FL.
Salary: $18.00 hourly
Description:
This position contributes directly to the unit and agency mission by assisting Judges of Compensation Claims in timely concluding workers compensation claims by providing legal research and reviewing and drafting proposed orders and settlements.
Examples of Work:
Reviews statutory authority for granting or denying proposed orders and provides proposed order to a judge of compensation claims for filing.
Communicates with the Judge of Compensation claims professionally and timely related to proposed orders and reasons for approval or denial.
Assists staff counsel with response to writs of prohibition and writs of mandamus.
Assists staff counsel and Judge of Compensation Claims with legal research upon request.
Meticulously examines proposed settlements and orders submitted in workers compensation claims for accuracy and gives recommendation for approval or denial to assigned Judge of Compensation Claims.
Completes special projects when assigned and demonstrates DOAH's fundamental values of fairness, cooperation, respect, commitment, excellence, honesty and teamwork.
KNOWLEDGE, SKILLS & ABILITIES:

Knowledge of computer navigation;
Ability to apply critical thinking and problem-solving skills;
Ability to work and collaborate in a team environment;
Ability to communicate effectively verbally and in writing; and
Ability to organize work and effectively manage one's time.
REQUIRED QUALIFICATIONS:

Must be a first, second, or third year law student.
Support of knowledge, skills, and abilities should be demonstrated on the application, in the education, in the work experience, in the interview and/or during reference checks.
If you are interested in this position and meet the above indicated qualification and have the desired education, knowledge and experience, please submit a State of Florida Application and resume through the People First system. If you experience problems applying on-line, please call the People First Service Center at 1-877-562-7287.
Applications will be accepted until 11:59 PM on the closing date.
The State of Florida is an Equal Opportunity Employer/Affirmative Action Employer, and does not tolerate discrimination or violence in the workplace.
Candidates requiring a reasonable accommodation, as defined by the Americans with Disabilities Act, must notify the agency hiring authority and/or People First Service Center (1-866-663-4735). Notification to the hiring authority must be made in advance to allow sufficient time to provide the accommodation.
The State of Florida supports a Drug-Free workplace. All employees are subject to reasonable suspicion drug testing in accordance with Section 112.0455, F.S., Drug-Free Workplace Act.

Expected salary: $18 per hour

Location: West Palm Beach, FL

Job date: Sat, 28 May 2022 22:03:58 GMT

Apply for the job now!