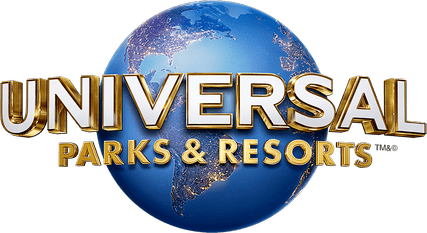 Job title: Lead Engineer (Mechatronics) – Creative Studio

Company: Universal Parks & Resorts

Job description: JOB SUMMARY: Engineer responsible for providing technical and safety direction and inputs for Universal Parks and Resorts Theme Park projects, inclusive of multiple attractions, during the Ideation, Feasibility and Concept phases, maximizing the communication and cooperation between Engineering and Safety and the Project Management Office and Creative Studio. As assigned, responsibilities may, and likely will, further include direct engineering contributions to one or more major development projects. Tasks include concept feasibility, scope of work development and review, vendor assessment and selection, and handover to project team after completion of concept.
MAJOR RESPONSIBILITIES:
Lead and advise creative team members on technical requirements in support of existing park expansion and/or new venue development.
Reviews concepts of new ride and show systems to ensure overall system level feasibility and reduce technical risks by ensuring the system(s) meet the portability, maintainability, reliability, operability, serviceability, supportability and safety parameters
Makes direct engineering contributions to projects as required. Performs Ride/Show systems research, contributes to Ride/Show systems scope, specification, design and analysis.
Maintains, modifies, enforces, and interprets Universal's specifications, standards, and technical contracting methods. Adopts and/or waives new and current Ride/Show technical specifications for new attractions and systems.
Oversee and validate engineering analyses, development of technical documents, and technical decision making.
Understand and actively participate in Environmental, Health & Safety responsibilities by following established UO policy, procedures, training and team member involvement activities.
Performs other duties as assigned.
ADDITIONAL INFORMATION:
Directly supervises 0-3 Exempt and 0-3 Non-Exempt team members; Supports project related specific tasks by indirectly supervising the efforts of vendors to ensure compliance with necessary technical specifications. Number and type of staff will vary dependent upon the project
Some global travel may be required (less than 30%).
Experience in theme park (or similar safety-critical industry) development, construction, show and ride systems design or fabrication within the entertainment/theme park industry preferred.
Ability to interpret an extensive variety of technical instructions in mathematical or diagram form and deal with several abstract and concrete variables.
Ability to define problems, collect data, establish facts, and draw valid conclusions
Ability to organize and manage a complex series of tasks and data to develop and implement show and ride systems.
Ability to research and synthesize developmental and available products from any industry into useful systems for theme park applications, as required. Ability to define development and validation requirements such that such product survives the rigors of theme park use.
Comfortable influencing decisions of major nature. High degree of tact & diplomacy to obtain favorable decisions or maintain good will
Comfortable working in a non-routine environment with frequently changing situations
EDUCATION: Bachelor's degree in an applicable technical field required. Advanced degrees preferred.
EXPERIENCE: 10+ years' experience in technical/engineering role(s) required; specific theme park/entertainment experience preferred; or equivalent combination of education and experience; or equivalent combination of education and experience.
Your talent, skills and experience will be rewarded with a competitive compensation package.
Universal is not accepting unsolicited assistance from search firms for this employment opportunity. All resumes submitted by search firms to any employee at Universal Orlando via-email, the Internet or in any form and/or method without a valid written Statement of Work in place for this position from Universal Orlando HR/Recruitment will be deemed the sole property of Universal Orlando. No fee will be paid in the event the candidate is hired by Universal Orlando as a result of the referral or through other means.
Universal elements and all related indicia TM & © 2022 Universal Studios. © 2022 Universal Orlando. All rights reserved. EOE

Expected salary:

Location: Orlando, FL

Job date: Sun, 29 May 2022 04:50:24 GMT

Apply for the job now!