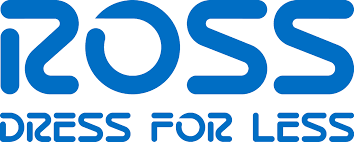 Job title: Lead, Merchandising Implementation & Presentation

Company: Ross Stores

Job description: Welcome to Ross Stores, Inc., where our differences make us stronger… At Ross and dd's, inclusion is a way of life. We care about our Associates and the communities we serve and we value their differences. We are committed to building diverse teams and an inclusive culture. We respect and celebrate the diversity of backgrounds, identities, and ideas of those who work and shop with us. Come join us as we continue our diversity, equality and inclusion journey! GENERAL PURPOSE:

This role is will support Store Operations Merchandising Initiatives in partnership with the New York Buying Office. The Lead will maintain expenditure logs, budget planning (monthly and yearly), and build pricing requests to present for approval. The Lead will also provide analytical support for merchandising initiatives. The Lead will work with other cross-functional business partners to execute projects by creating timelines, project managing all projects through execution, and providing continuous follow-ups, recaps, and project hindsight. This Lead will represent the Stores organization by having a working understanding of Store Operations processes, policies, and procedures as new initiatives are explored by NYBO.
ESSENTIAL FUNCTIONS:

Budgeting and Forecasting:

Analyzes budget and forecast variances from month to month. Researches and determines root cause for forecast variances from month to month.
Owns the expenditure log process by communicating timelines to Purchasing Agents, collaborating on invoice cut-off, and adjusting cash flow as needed. Validates the accuracy of the expenditure log.
Analyzes year-end requirements for capital projects and prepares documents to ensure accrual and carry-overs are accurately reported to the Finance team.
Implementation:

Accurately determines the time needed to execute tasks and builds timelines accordingly.
Has a high sense of urgency and can solve challenges using experience, data, and subject matter experts quickly and efficiently.
Supports both Store Operations and NYBO to execute merchandising strategies in an off-price environment. This includes, but is not limited to, hardware and fixture, and signage rollouts.
Provide status updates on a regular basis on all projects effectively verbally and/or in written communication.
Can adjust and change direction mid-stream when needed.
Can move a project forward even in the absence of complete information.
Merchandising:

Partners with the Merchandising Manager to support prototype updates, New Store openings, floor plan reviews, refresh, remodels, and new product strategies.
Collaborates with cross-functional business partners to develop detailed project timelines, write decks for socialization, and provide updates effectively verbally and/or in written communication.
Visit stores as needed for merchandise sets, fixture capacity review, and to identify trends.
COMPETENCIES:

Adaptability
Collaboration
Communicates Effectively
Leading by Example
Manages Conflict
Ensures Accountability & Execution
Plans, Aligns & Prioritizes
Business Acumen
QUALIFICATIONS AND SPECIAL SKILLS REQUIRED:

BA/BS in related field preferred.
4+ years of retail experience or corporate experience including executing and completing project management in Store Operations.
4+ years of analytic and financial/budgeting experience.
Proficient in Word, Excel, Power Point, Adobe Creative Suite a plus
Excellent communication, and ability to organize and prioritize special project files.
Ability to work effectively within a team environment and independently with minimal direction.
Responsible for the ongoing development, engagement, and performance management.
PHYSICAL REQUIREMENTS/ADA:

Job requires ability to work in an office environment, primarily on a computer.

Requires sitting, standing, walking, hearing, talking on the telephone, attending in-person meetings, typing, and working with paper/files, etc.

Consistent timeliness and regular attendance.

Vision requirements: Ability to see information in print and/or electronically.

Travel Requirements: Ability to travel to stores in local and non-local markets as needed

This role requires regular in-office presence, including to engage in in-person team interaction, meetings and collaboration, client support, mentoring, coaching, and/or feedback. However, this role can perform duties effectively using a combination of in-office and remote work.
SUPERVISORY RESPONSIBILITIES:

N/A
DISCLAIMER

This job description is a summary of the primary duties and responsibilities of the job and position. It is not intended to be a comprehensive or all-inclusive listing of duties and responsibilities. Contents are subject to change at management's discretion.
Ross is an equal employment opportunity employer. We consider individuals for employment or promotion according to their skills, abilities and experience. We believe that it is an essential part of the Company's overall commitment to attract, hire and develop a strong, talented and diverse workforce. Ross is committed to complying with all applicable laws prohibiting discrimination based on race, color, religious creed, age, national origin, ancestry, physical, mental or developmental disability, sex (which includes pregnancy, childbirth, breastfeeding and medical conditions related to pregnancy, childbirth or breastfeeding), veteran status, military status, marital or registered domestic partnership status, medical condition (including cancer or genetic characteristics), genetic information, gender, gender identity, gender expression, sexual orientation, as well as any other category protected by federal, state or local laws.
#Hybrid

Expected salary:

Location: Dublin, CA

Job date: Wed, 11 May 2022 23:54:20 GMT

Apply for the job now!