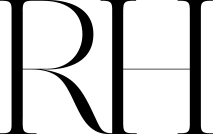 Job title: Leader FP&A, Gallery Development

Company: Restoration Hardware

Job description: JOB DESCRIPTION

The Leader, Gallery Development Finance is a critical member of the FP&A team, a key partner to RH's construction leaders and reports to the Director of Finance. RH's strategy is to open new Design Galleries in every major market, unlocking the value of our vast assortment, generating revenues of $5 to $6 billion in North America, with the long-term potential to become a $20 to $25 billion global brand. The right individual will be responsible for the day-to-day financial activity of multiple Gallery Development projects from startup through final closeout. The right candidate will develop accurate forecasts, proactively communicate on business metrics, and drive strategic decisions through modeling and analysis. The Leader, Gallery Development Finance will interact regularly with leadership in a fast-paced, high-growth environment and accelerate visibility into a wide range of metrics for the business.
YOUR RESPONSIBILITIES
Live our Vision, Values and Beliefs every day
Help create and own the forecasting models and provide financial analysis and analytical support for RH's Gallery Development projects
Forge meaningful relationships with construction leaders and become a trusted advisor, highlighting risks, building sensitivity analyses, and driving solutions to problems as they arise
Help develop an accurate, timely and insightful monthly variance reporting structure on capital expenditures
Help create and establish standard operating procedures, processes, and policies with an emphasis on best practices and sound internal control
Write PO's and collaborate with the Accounting team during the close process
Manage the collection of Tenant Improvement Allowances (TIA)
Articulate findings proactively and on a regular basis to senior Leadership
Support the broader FP&A organization as a utility player with the ability to take-on ad hoc projects
OUR REQUIREMENTS
5+ years of experience in financial planning & analysis, accounting, with experience in real estate and large construction projects. Experience with retail financials and lease accounting is a plus. Highly proficient with Microsoft Excel
Excellent project management skills and attention to detail. Able to juggle multiple tasks in a fast-moving environment and re-prioritize with ease
Understanding of financial statements and their interdependencies
Comfortable establishing new processes and technology while helping to define \"next practices\"
Must be detail-oriented, curious, and keen to dig into numbers and variances to propose recommendations and drive improved results
Strong knowledge of finance and accounting principles
Ability to execute through ambiguity
Knowledge of Oracle Financials, a plus
BA/BS degree. Major in finance, accounting, economics and/or related field, a plus
Certified Construction Industry Financial Professional (CCIFP), a plus
Travel to different construction sites will be required
ABOUT US

RH is an equal opportunity employer and does not discriminate against any applicant on the basis of race, color, religion, national origin, gender, marital status, age, disability, sexual orientation, military/veteran status, or any other status protected by federal or state law or local ordinance.

Expected salary:

Location: Corte Madera, CA

Job date: Sun, 10 Jul 2022 22:32:58 GMT

Apply for the job now!