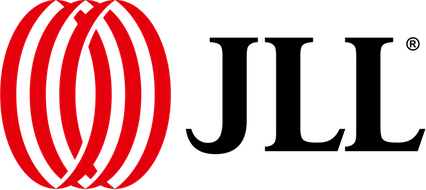 Job title: Life Science General Manager

Company: Jones Lang LaSalle

Job description: About JLL –
We're JLL—a leading professional services and investment management firm specializing in real estate. We have operations in over 80 countries and a workforce of over 98,000 individuals around the world who help real estate owners, occupiers and investors achieve their business ambitions. As a global Fortune 500 company, we also have an inherent responsibility to drive sustainability and corporate social responsibility. That's why we're committed to our purpose to shape the future of real estate for a better world. We're using the most advanced technology to create rewarding opportunities, amazing spaces and sustainable real estate solutions for our clients, our people and our communities.
Our core values of teamwork, ethics and excellence are also fundamental to everything we do and we're honored to be recognized with awards for our success by organizations both globally and locally.
Creating a diverse and inclusive culture where we all feel welcomed, valued and empowered to achieve our full potential is important to who we are today and where we're headed in the future. And we know that unique backgrounds, experiences and perspectives help us think bigger, spark innovation and succeed together.
If this job description resonates with you, we encourage you to apply even if you don't meet all of the requirements below. We're interested in getting to know you and what you bring to the table!
What this job involves
Managing industry changing properties
As the General Manager (GM), you will provide leadership to your team and outstanding customer service to your clients, while managing a Life Science portfolio. You are responsible for all aspects of client and tenant satisfaction. As the lead professional, you will also be responsible for preparing budgets and financial reports, managing TI and/or capital improvement projects, and developing your staff. You will be an excellent communicator (both written and verbal) to both building owners and tenants to ensure an ongoing, successful relationship.
This a full-time position is based in Lexington, MA.
Creating strategic and collaborative solutions
You are an individual who sees the big picture, acts decisively, and focuses on creating an energized and collaborative environment. As a General Manager, you will contribute to the establishment and refinement of work quality, cultural initiatives, and best practices to drive results as a team. You will also contribute to developing successful, diverse teams through inclusive and thoughtful means of communication.
Embracing the human side of business
You are people focused, seeking out and understanding the needs, perspectives and motivations of clients and team members alike. Your ability to communicate well and manage client, tenant and vendor relationships will allow for seamless conflict resolution and client retention.
Sound like you? To apply you need to be:
Bachelor's degree required and advanced degree a plus
Minimum of seven (7) years of commercial property management experience including recent experience managing (office, retail, industrial, healthcare) property
Must have strong financial acumen and experience preparing budgets, CAM reconciliations, and other types of related financial reports
Familiarity with building systems, lease negotiation, documentation, and administration
Must have at least (3) years of management experience
Experience using a property management accounting platform, such as Yardi, Kardin or MRI is required
A relationship builder
Both verbal and written communication skills are vital, and of course you'll be good at establishing relationships with all levels of the organization & external clients.
Tech minded
The real estate industry is consistently changing with technology. You'll need to make technology work to your advantage. You must demonstrate proficiency in the use and application of technology tools and continually seek opportunities to develop your skillset.
An achiever
You'll have a proven track record of results as we'll expect you to act decisively, think big, and manage your time to meet deadlines in a fast-paced, high-volume environment. Most importantly, you'll want to contribute to a diverse, supportive, and talented team
Benefits:
Our benefits are a good reason to come to JLL.
We are committed to hiring the best, most talented people in our industry, and then empowering them with the resources and support to enhance their health, financial and personal well-being. Our underlying benefits philosophy is this: be fair to our people, and provide opportunities for those who take advantage of our programs and resources to lower their health costs and increase their personal and financial security.
Benefits to eligible employees, include:
401(k) plan with matching company contributions
Medical, Dental & Vision Care
6 weeks of paid parental leave at 100% of salary
Paid Time Off and Company Holidays
Flexible Work Arrangements may be available
Executive Benefits
What you can expect from us
We succeed together and believe the best inspire the best, so we invest in supporting each other, learning together and celebrating our success.
Our Total Rewards program reflects our commitment to helping you achieve your career ambitions, recognizing your contributions, investing in your well-being and providing competitive benefits and pay.
We can't wait to see where your ambitions take you at JLL. Apply today!
JLL Privacy Notice
Jones Lang LaSalle (JLL), together with its subsidiaries and affiliates, is a leading global provider of real estate and investment management services. We take our responsibility to protect the personal information provided to us seriously. Generally the personal information we collect from you are for the purposes of processing in connection with JLL's recruitment process. We endeavour to keep your personal information secure with appropriate level of security and keep for as long as we need it for legitimate business or legal reasons. We will then delete it safely and securely.
For more information about how JLL processes your personal data, please view our .
For additional details please see our career site pages for each country.
For employees in the United States, please see a fully copy of our Equal Employment Opportunity and Affirmative Action policy .
This position may require you to be fully vaccinated against COVID-19. If required, you'll be asked to provide proof that you're fully vaccinated upon your start date. You're considered fully vaccinated two weeks after you receive the second dose of a two-dose vaccine series (e.g., Pfizer or Moderna) or two weeks after a single-dose vaccine (e.g., Johnson & Johnson/Janssen). Failure to provide proof of vaccination may result in termination.
Jones Lang LaSalle ("JLL") is an Equal Opportunity Employer and is committed to working with and providing reasonable accommodations to individuals with disabilities. If you need a reasonable accommodation because of a disability for any part of the employment process – including the online application and/or overall selection process – you may email us at . This email is only to request an accommodation. Please direct any other general recruiting inquiries to our page

I want to work for JLL.

Expected salary:

Location: Lexington, MA

Job date: Fri, 08 Jul 2022 22:53:29 GMT

Apply for the job now!