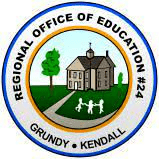 Job title: Long-Term Substitute Science/Math Teacher

Company: Grundy Kendall Regional Office of Education

Job description: Long-Term Substitute Middle School Science/MathTeacher at Plano Middle School for the 2022-23 school year

(please note that this is the same position that is listed under "math")
Position will run from approx. 9/1/22-11/20/22
PEL required, substitute certification will be considered.
Please contact Principal Mark Heller at [email protected], 630/552-3608, for more information.
District Mission Statement:

The Mission of Plano School District is to empower and inspire our diverse student body to achieve academic excellence, experience personal growth, and make positive contributions to society.
District Vision Statement:

Students – Our students will think critically, persevere, and contribute productively to society.

Families & Community – Our family and community members are partners in the educational process and will support the fundamental Mission of the District.

Educators – Our educators have unwavering high expectations, believe in students, demonstrate a growth mindset, and foster a collaborative environment.
Online application required. In order to be considered for this opening, applicant must go to "View Postings" and apply for the specific Job ID number. To complete the online application process, applicants must also attach cover letter and resume. Optional attachments include credentials, letters of recommendation, certificates, transcripts, etc.
Visit the district website at www.plano88.org
Powered by Aspex Solutions – AppliTrack, Applicant Tracking for Educators. Online Job Employment Applications, Web Based Employment Applications for School Districts and Educational Institutions – You can also view at www.k12jobspot.com. K12JobSpot is a site that has thousands of teaching jobs – all from AppliTrack school districts.

Expected salary:

Location: Illinois

Job date: Wed, 13 Jul 2022 23:41:10 GMT

Apply for the job now!