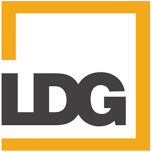 Job title: LWPB Interior Designer

Company: Larson Design Group

Job description: About Larson Design Group
Larson Design Group (LDG) is an employee-owned (ESOP), Architectural, Engineering, and Surveying Firm. Since our founding in 1986, we've been teaming with clients nationwide to provide responsive, innovative solutions by offering an extraordinary depth and breadth of capabilities and embracing sustainable business practices. For more than 30 years, these principles have guided our work and laid the foundation for a robust growth that has elevated our aspirations even higher. From organizations both local and national in scope, we're being recognized with awards and climbing the ranks of industry lists. We are expanding our footprint across the nation and looking to add more top talent to our team. We have fourteen office locations across Pennsylvania, New York, Ohio, Arizona, Oklahoma and Florida. We offer a flexible work environment, competitive benefits package, and continued professional development. Come join the excitement at LDG!
Impact and Opportunity:
The Interior Designer applies interior design principles to complete programming, schematic design, design development, construction documents and construction administration. This position coordinates heavily with clients in addition to architects and engineers. This position may be called upon to oversee standard project development and make minor project decisions. This position will be proficient in the use of all required software, will work under minimal supervision, and is required to be NCIDQ certified.
Key Responsibilities:
Leads design efforts for projects with a wide variety of project scopes, budgets and is responsible for the interior design vision that represents the client's vision.
Meets with clients to develop design elements and finish palette within project scope and budget.
Coordinates and/or prepares presentation items for client review and approvals.
Selects or designs and prepares or coordinates the effort to specify furniture for the project.
Prepares and/or coordinates the development of all phases of construction documents.
Creates presentation materials in the form of computer-generated sketches, PowerPoint presentations and computer-generated drawings for client review and approvals.
Travel to job sites to analyze space availability, design needs, and purpose of the space.
Coordinates with other disciplines, including architecture, engineering, and consultants.
Provides leadership, guidance, and instruction to less experienced staff members.
Requirements:
Bachelor's Degree in Interior Design (required) from an accredited institution.
Minimum of five (5) to eight (8) years of relevant experience.
NCIDQ certificate (required), LEED certificate (preferred)
Preferred Qualifications:
Must have experience with an A/E/C firm.
Must have experience with AutoCAD, SketchUp, Revit, Adobe Creative Suite (Photoshop, Illustrator, InDesign) and other software programs.
Must be proficient in Microsoft Office Suite (Excel, Word, PowerPoint, Outlook, Teams).
Must have experience with space planning and technical skills including 3D visualization, design detailing, and construction documentation.
Must be a strong communicator and have strong presentation skills.
Must be able to interact professionally with clients, vendors, regulatory agencies, and other external sources in a professional manner.
Must participate in training opportunities to stay current in industry trends and advance technical abilities and share knowledge with team.
Must be self-motivating and able to mentor.
Membership with IIDA (preferred)
Proven critical thinking and problem-solving abilities, interpersonal skills, ability to multi-task while working independently.
EEO Statement
Larson Design Group, Inc. is an Affirmative Action and Equal Opportunity Employer (EEO) that is committed to diversity and inclusion in the workplace. We prohibit discrimination and harassment of any kind based on race, color, sex, religion, sexual orientation, national origin, disability, genetic information, pregnancy, or any other protected characteristic as outlined by federal, state, or local laws. This policy applies to all employment practices within our organization.
Powered by JazzHR

Expected salary:

Location: Oklahoma City, OK

Job date: Wed, 29 Jun 2022 22:22:04 GMT

Apply for the job now!