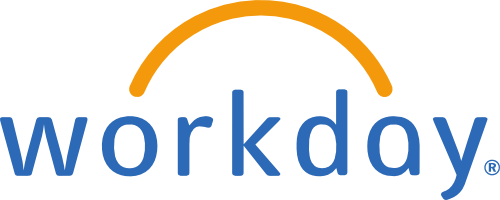 Job title: M5 Director, Software Engineering (Platform Security)

Company: Workday

Job description: Do what you love. Love what you do.
At Workday, we help the world's largest organizations adapt to what's next by bringing finance, HR, and planning into a single enterprise cloud. We work hard, and we're serious about what we do. But we like to have fun, too. We put people first, celebrate diversity, drive innovation, and do good in the communities where we live and work.
About the Team Workday Security Products organization's mission is to scale and strengthen the security posture to protect and delight the customers. The Platform Security team's charter is to support all Workday customers with a rich feature set for key management, data encryption, and ensuring trust among internal systems. We are looking for a high potential leader who understands technical and business realities and can articulate both a near-term action plan and a long-term vision and exert positive influence on the rapid achievement of milestones. You have a successful track record in the delivery of software products with experience in building, managing and motivating a strong distributed team of software engineers responsible for developing and deploying web-scale, SaaS-based solutions according to customer and business requirements.
About the Role

Drive Workday's Security Products vision, collaborate with Engineering leadership to execute on that vision. Will be responsible for data protection and all associated services and systems.
Responsible for leading, motivating and developing multiple engineering teams. Provide hands-on technical leadership and mentoring to the engineering teams. You will also be responsible for the technology roadmap.
Drive the architecture, execution and delivery of the next generation Key management and encryption services, certificate authority and the authentication and authorization systems.
Partner with Product Management to help drive the Product Strategy and Vision. Collaborate with Sales, Pricing and Customer Success teams to drive the monetization plans and Go to Market Strategy and Adoption.
Lead the adoption of Engineering best practices like service ownership, shift-left testing, ZDT, DevOps, Secure Coding life cycle, continuous delivery, and software defined everything
Deliver amazing platform engineering outcomes through your teams in areas of ownership, building reliable, scalable, and highly performant services and features using industry best practices
About You

10+ years of progressive leadership experience in high scale technology organizations with demonstrated technical and business acumen. Must have demonstrated software development experience delivering new products to market
You have strong experience with designing and managing distributed systems(messaging systems, k/v stores, doc stores, distributed file systems) at web scale
Familiarity with Encryption algorithms, NIST methodologies, Certificate systems, RSA, Hardware Security Modules, Appliances
Deep working experience on at least one public cloud (GCP/AWS) and open source software like Kubernetes, Istio, Prometheus
Deep understanding and commitment to software engineering principles/processes (e.g. Lean, Agile, DevOps, CI/CD, TDD, SRE) and continuous improvement through measurement
An ideal candidate will have exceptional presentation skills and be motivated to participate at speaking engagements, industry forums and conferences.
Bachelor's degree in computer science or related technical field or relevant experience
As a federal contractor, Workday is requiring all new hires to verify that they are fully-vaccinated against COVID-19 within 72 hours of beginning employment with Workday, consistent with applicable law. Workday is an equal opportunity employer. Candidates who are not vaccinated due to a sincerely held religious belief, medical reasons, or other legally-protected reason should contact to explore what, if any, reasonable accommodations or exemptions Workday is able to offer.
Pursuant to applicable Fair Chance law, Workday will consider for employment qualified applicants with arrest and conviction records.
Workday is an Equal Opportunity Employer including individuals with disabilities and protected veterans.
Are you being referred to one of our roles? If so, ask your connection at Workday about our Employee Referral process!

Expected salary:

Location: Pleasanton, CA

Job date: Sun, 10 Jul 2022 02:21:55 GMT

Apply for the job now!