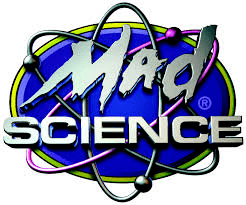 Job title: Mad Science Performer

Company: Mad Science

Job description: Are you looking for a part-time job with very flexible hours where you are paid $17 to $30 per hour to have fun performing for children?
At Mad Science, we are having a blast, and we pay you to have fun! Launch rockets, demonstrate defying gravity, explore the states of matter using dry ice, and help children create slime and other polymers. You will inspire the next generation of scientists through our innovative activities that show kids what science is really about.
Company Overview
Our mission is to inspire children through science, sparking lifelong imagination and curiosity. For over 15 years, we have delivered unique, hands-on science experiences for children through our after-school programs, birthday parties, workshops, special events, and summer programs. Our innovative programs are as entertaining as they are educational!
Job Summary
As a Mad Scientist, you will lead children through a minds-on inquiry-based discovery method involving dynamic demonstrations and hands-on activities that will illustrate how science affects the world around us. Mad Science is the world's leading provider of fun science programs for elementary-aged children.
Responsibilities
Traveling to program locations such as schools, recreation departments, and libraries.
Facilitating science enrichment programs using a pre-set, easy-to-understand curriculum.
Each session is high-energy education wrapped in entertainment, or "edutainment".
Enjoy teaching children the fascinating wonders of science!
Qualifications
Experience working with children is an asset.
A reliable car.
Flexible working hours.
Dynamic and fun personality!
Expected salary: $17 – 30 per hour

Location: USA

Job date: Wed, 08 Jun 2022 01:36:26 GMT

Apply for the job now!