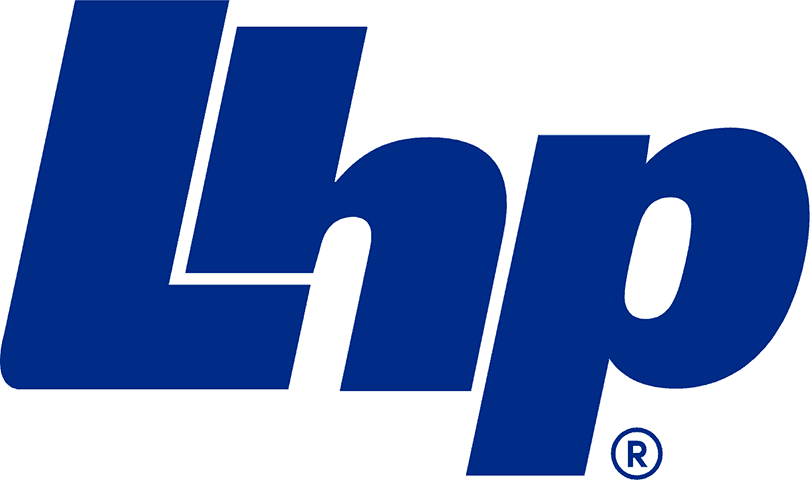 Job title: Manufacturing Engineer (Junior)

Company: LHP

Job description: Job Description

LER TechForce, an LHP affiliate, previously LHP Engineering Resources, is looking for :

Title: Manufacturing Engineer

Department: Engineering

Shift: 1st (day)

Average hours a week: 40

Openings: 2

Location: Warren

Company: Tier 1 automotive supplier

Components assembly: automotive exterior components manufacturing and assembly

Travel percentage: 0-5%

Candidates considered: USA citizens, Green Card Holder, and TN Visa

Position: Full Time Direct Hire / Permanent

Salary: $80k-$85k

Overtime Pay: No, an EXEMPT role

Bonus: yes, discretionary

Educational requirements: Engineering Bachelor's degree

Reports to: Engineering Manager

Start Date: August 2022

Experience needed: 1-2 years

Recruiter contact: , #LI-LD1

Recruiter Notes: 1) high paced environment 2) need a self-motivated employee ) new employee will need to make decision on their own, no hand holding by management. Mgt is around for help, but encourage Engineer to make and find decision on their own. 3) Must be able to ask smart questions to customers, internal team members and Management. 4) during launch mode, the Engineer will be on the floor with the teammates 75% of the time with 25% spent at your desk. When in Maintenance mode, is a 50-50% role on the floor and at your desk. 5) 40 hour a week job. 6) there is a team of 5 Engineers 7) why is role open? Backfilling an Engineer that was [promoted and one that moved to the Company Grand Rapids plant. 8) Supporting customers; Stellantis and General Motors, experience with either or both OEM is favorable. 9) the engineer needs to understand quality 10) looking for 1-2+ years in automotive components. Nice to exteriors or interior plastic automotive component experience, but not necessary. 11) 2-3 step interview process; cell or MS Teams call is first step, followed by a plant visit to meet Mgr and team.

Position Overview:

To oversee all activities related to supporting technical and manufacturing solutions; including engineering and design to achieve goals and objectives relating to research and development, organizational projects and services for continuous improvement and risk reduction.
Duties:

Support the program manager as required to ensure a successful launch of assigned programs:
Lead the prototype and pre-production build requirements for assigned programs and maintain a 100% on time delivery.
Assist in design and feasibility analysis by providing mock-ups and prototype part development.
Participate in the training of production team members during start-up phases as required.
Participate in launch team meeting as required.
Maintain Engineering Bill of Materials
Maintain Data Tracking Log
Create all exploded views for programs
Lead the analysis and corrective action process relative to gage and cmm issues, secondary fixtures, paint supports and tooling as directed by the program manager.
Maintain prototype part inventory
Support DV and PV testing with outside supplier (initiating PO's, presence at setup, reviewing failures)
Support new equipment run off
Lead and facilitate corrective actions for all fit/dimensional issues associated with the program (at the customer and supply base)
Support the creation of work instructions
Support PPAP requirements and PDR runs
Initiates PO's for required design/engineering work
Coordinates the closing of project numbers
Assist with VA/VE activities and special projects
With support of the program manager facilitate meetings to track status of VA/VE activities timelines for implementation, costs, pre-production trials
Assist in collecting all design inputs, including divisional requirements for product engineering
Assist in developing manufacturing processes and concepts to improve assembly practices.
Utilize all procedures to achieve project timing, customer APQP requirements and complete PDP checklist.
Assist in preparation of all quotes for new business.
Utilize the engineering change control process and systems to successfully implement customer and internally driven engineering changes.
Implement continuous improvement ideas to reduce scrap cost and improve productivity and quality.
Support departmental goals and KPI's.
Monitor incoming tooling and design.
Assist in determining resolutions to customer issues through root cause analysis and the implementation of process and design changes.
Ensure all process related documentation including FMEA, control plans and work instructions are released and maintained on time and in proper order.
Assist in the implementation of IATF16949:2015 objectives.
Utilize "Best Practice" methods to ensure lessons learned are implemented in new programs and processes.
Directly and indirectly interface with suppliers and customers.
Provide support of tooling and molding processes that are fully production capable, prior to PPAP while addressing the impact on secondary operations.
Participate and report on the results of D.O.E.
Support all quotation activity and be responsible for providing accurate information such as; cycle time, scrap rates, and number of operators required.
Responsible for handling all packaging and floor space studies, estimates, and quotes.
Assist all Program Managers in project activities and resolving with customer complaints.
Interface with cross-functional team to develop and maintain FMEA and Flow Diagrams, Control Plans, and work instructions.
Education/Experience:
Bachelor's degree in Engineering or related field preferred; or equivalent combination of education and manufacturing experience.
Minimum 1-2 years' experience in automotive engineering experience.
Some industrial engineering experience preferred.
Understanding of manufacturing, assembly, sequencing and equipment principles.
Training provided by Company:

Pedestrian Safety Awareness
Emergency Evacuation Awareness
Interpersonal Communication
Personal Protective Equipment
Bloodborne Pathogens Awareness
Lockout/Tagout Awareness
QFD
FMEA
Expected salary: $75000 – 85000 per year

Location: Warren, MI

Job date: Fri, 08 Jul 2022 02:24:21 GMT

Apply for the job now!