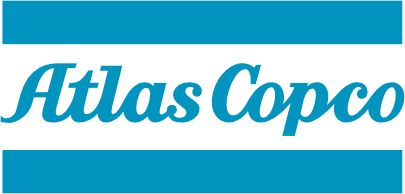 Job title: Manufacturing Engineering Technician 1 (2nd shift 3pm – 11:30pm)

Company: Atlas Copco

Job description: Manufacturing Engineering Technician
2nd Shift 3pm – 11:30pm (sign on bonus+pay extra 15% diff + mileage 62.5 cents per mile)
Haverhill, MA (if you live in the Haverhill area, we will pay mileage while you are working in Chelmsford, until we move to Haverhill 4th quarter this year)
Hours will shift to 2:30 – 11:00 once we have relocated to Haverhill, MA
$1,500 SIGN ON BONUS
We are ON THE MOVE
… to our customized facility in Haverhill, MA by year's end, which will offer an onsite Gym, walking trail, Cafeteria, and lots of space with that new office smell!
If you are looking to grow with a solid company that's been around for over 100 years,
want to Be empowered to act and shape your own career,
Join Edwards Vacuum in this exciting opportunity to become part of our diverse, high impact organization that is supporting record industry growth. Employee empowerment, development, and wellbeing are all pillars in our working community.
If YOU CHOOSE TO ACCEPT THIS MISSION ..
YOU WILL support the team to execute a variety of engineering tasks in the Chelmsford/Haverhill factory.
As our Manufacturing Engineering (MFE) Technician you will provide technical and operational expertise regarding the processes, equipment and best practices needed for effective manufacturing. The MFE department is responsible for the manufacturing processes in the following areas within the Chelmsford/Haverhill facility:
New Product Introduction (NPI), Electro-Mechanical equipment design, Equipment software, Lean processes, Process Costing, Project Management and Documentation. As the owner of this, you will drive the business goals for the Chelmsford PC, which include Safety, Cost, and Quality products and processes for Edwards' Internal and External customers.
WHAT WE EXPECT FROM YOU
Being customer-focused and process driven, your comfort zone is a fast-paced environment, implementing and championing standard processes and best practices to help Product Company Chelmsford scale for growth.
You will bring:
4+ of hands-on experience working with machines, i.e., Machine tools (Mill, Lathe, Drill Press, testing with pumps, gauges, helium distribution manifolds, reading pressure sensors, etc.) in a manufacturing environment, while wearing PPE throughout the day (uniform, steel toe shoes, latex gloves, smock, mask. Understanding).
Understanding and familiarity of LabVIEW and then we're moving to PLC (Siemen's ladder logic)
Excellent written and verbal communication skills. Strong organization skills in terms of time management and prioritization in a dynamic factory setting
Comfortable working with MFE in creative brainstorm sessions, seeking new manufacturing methods.
Commutable to Chelmsford, MA until final quarter of 2022, then commutable to Haverhill, MA
Available for ongoing 2nd shift as stated above
Would be great if you have this, but we can train you:
Electrical and testi and/or Welding experience (we can certify welding onsite if needed)
WHAT YOU CAN EXPECT FROM US
A friendly, family-like atmosphere

Plenty of opportunities to grow and develop
A culture known for respectful interaction, ethical behavior, and integrity
Potential to see your ideas realized and to make an impact
New challenges and new things to learn every day
Access to global job opportunities, as part of the Atlas Copco Group
An excellent remuneration & benefits package – including competitive salary, a medical plan and achievable variable compensation structure
About Edwards
This role sits within Edwards Vacuum, the CTIP Product company in Chelmsford, MA, with 270 employees, and relocating to our new custom-built facility in Haverhill, MA by year's end.
We are part of the Semi Chamber Solutions Division within Atlas Copco's Vacuum Technique business area. It provides a complete range of Equipment and value-added services for customers in a range of applications & processes, depending on the market. The customers vary from very large global accounts to small diffuse customers. The division provides products under the Edwards brands.
Edwards is a leading developer and manufacturer of sophisticated vacuum products, exhaust management systems and related value-added services. Edwards's solutions are integral to manufacturing processes for semiconductors, flat panel displays, LEDs and solar cells. They are also used within an increasingly diverse range of industrial processes including power, glass and other coating applications; steel and other metallurgy; pharmaceutical and chemical; and for scientific instruments in a wide range of R&D applications.
Edwards has over 4,000 employees worldwide engaged in the design, manufacture and support of high technology vacuum and exhaust management equipment. Edwards has state-of-the-art manufacturing facilities in Europe, Asia and North America.
Edwards Vacuum LLC hires qualified candidates without regard to race, religion, color, sex, sexual orientation, genetic information, gender, gender identity, gender expression, age, national origin, ancestry, citizenship, protected veteran or disability status or any factor prohibited by law, and as such affirms in policy and practice to support and promote the concept of equal employment opportunity and affirmative action, in accordance with federal and state laws.

Expected salary:

Location: Haverhill, MA

Job date: Sun, 10 Jul 2022 01:48:27 GMT

Apply for the job now!