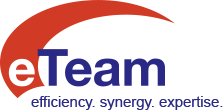 Job title: MANUFACTURING TECHNICIAN

Company: eTeam

Job description: Minimum Qualification
High School diploma or GED
Shift Hours 7:30pm to 8am Shift Days Wednesday thru Friday, alternating Saturday nights
The ideal candidate should exhibit the following behavioral traits:
Follow written operating instructions.
Comprehend complex operation specifications and execute flawlessly in a rapidly changing manufacturing environment.
Self-motivated and show initiative.
Manufacturing Technicians operate complex equipment and analytical tools in a ESD environment. Multi-tasked responsibilities include, non-standard processing and problem-solving, as well as actual processing of state-of-the-art device.
Primary job duties are to maximize output using constraint management techniques while sustaining process, equipment issues, training and cross training cluster members while building a self-sustaining cluster team.
Skills: Good problem solving ability is a must.
Must be a self-starter capable of managing own activities as well as supporting team activities.
Basic math skills are required.
Candidate must be flexible and capable of handling multi-task operations and attention to detail is must. Computer Systems: Computer literacy, MS word, excel, PPT, Email
**There is a lot of walking and standing in this position. Some areas are sit down, but more common is walking and standing.
Minimum Education: High School diploma or GED
The sponsor would like to know that the candidate is comfortable with the following job requirements, please verify with the candidates and include the following in the resume header:

Candidate is willing to work in a very physically demanding environment. They can expect to be on their feet for long periods of time.
Comfortable wearing a cleanroom suit (bunny suit).
Has worked or can work night shift (only applicable to night shift job postings).
Education should contain the following basic information: (if higher than a HS Diploma or GED)

School attended/location and field of study
Expected salary:

Location: Hillsboro, OR

Job date: Sun, 10 Jul 2022 04:37:51 GMT

Apply for the job now!