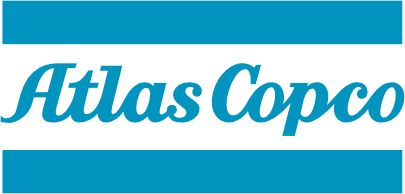 Job title: Medical Gas Project Management

Company: Atlas Copco

Job description: The Role
BeaconMedaes, located in Rock Hill, South Carolina, is looking for a talented individual to join our Medical Gas Project Management team. The ideal candidate should have good verbal and written communication skills, medical gas product knowledge, excellent customer relationship skills, and be able to provide feedback about market conditions and make recommendations for product and procedure improvements. A solid understanding of medical gas take-offs is preferred and NFPA 99 profiency is a plus.
Roles and responsibilites are focused on the following:
Develop and maintain good working relationship with customers, direct sales representatives, and manufacturer representatives in the specified territory.
Answer incoming phone calls and e-mails from customers, salesman and manufacturer representatives.
Respond to inquiries regarding ship dates and coordinate deliveries as needed on the project
Perform take-offs from medical gas drawings provided by customers, sales, or websites.
Prepare a quotation from the take-off, noting any NFPA 99 discrepancies noted during the preparation of the take-off.
Maintain records of quotations to include project specifications, electronic drawings (when available), correspondence as relevant to the project, purchase orders, warranty information, submittals and voltage confirmation when relevant.
Prepare order releases to include the release created in the BeaconMedaes quote system, the customer purchase order, any addendums to the Terms and Conditions that have been signed, as well as any approved submittals (when applicable) and voltage confirmation (when applicable)
Update the quote system as appropriate when changes are made to include equipment and price.
Perform contract review and forward to appropriate personnel as per the Company's process for terms and conditions review.
Provide project close-out support as necessary.
Provide support as necessary to the sales force.
Participate in Employee Development programs including product and application training, business and personal development.
Take whatever action is appropriate and required to get the job done and to establish and maintain communication considered necessary to get the job done.
Perform other duties as required.
What you can expect from us?
Here at BeaconMedaes, we play a vital role in helping healthcare facilities sustain patients when they are at their most vulnerable – and innovation is a huge part of our lifeblood. Our brand promise, "Life is in the Details," represents one of our core values, as patient lives literally depend on our work. And when new employees join our team, we strive to ensure they understand that medical gas is a life-safety system and a critical asset in healthcare facilities. One day, one of our moms, dads, grandparents, or children could be a patient – and we aim to ensure that every solution we provide is up to the standards that we would want for them.
Further, we know that the longevity and success of BeaconMedaes would not be possible without our people – the BeaconMedaes family. We are supported by employees who are passionate about taking care of customers, and we know that this passion is the key to our prosperity.
We offer attractive benefits including:

Excellent compensation package, including a flexible benefits plan, and 401 (k) retirement plan
Health insurance/ Dental insurance/ Vision insurance
Paid time off
Life & Disability insurance plans
Various wellness programs
Voluntary benefit programs available including pet insurance, legal plans, identity protection, etc.
We offer education assistance after 1 year of employment
Opportunities for professional development
We provide a collaborative, inclusive, and flexible work environment
Start your career journey with us and learn what it means to be part of the BeaconMedaes family. We offer a wide range of interesting roles and many opportunities to grow and thrive.
BeaconMedaes LLC is an equal opportunity affirmative action employer and complies with all applicable federal, state, and local fair employment practices laws.

#LI-Beacon
What we expect of you?
Experience
2+ years of medical gas industry and/or solid working knowledge of vacuum and air systems
Education
Bachelor's Degree is preferred. At minimum, an Associates Degree with 2 years of experience in a related field, or 5 years of experience in this field or a related field is acceptable.
Credentials as an ASSE 6020 is a plus.
Skills
Must be efficient in Microsoft Office and Adobe Acrobat.
Able to work in a fast-paced environment, excellent organizational and multi-tasking skills.
Knowledge in relation to BeaconMedaes quoting software, McGraw-Hill software, and ISO procedures is a plus.
Good verbal and written communication skills, product knowledge, establishing customer relationships, providing feedback on market conditions and make recommendations for product and procedure improvements.
NFPA 99 proficiency is a plus.
A solid understanding of medical gas equipment take-offs is preferred.
Life is in the Details
BeaconMedaes has been the center of the medical gas world for more than 70 years. We are a leading solutions provider in the education, design, manufacturing, supply and service of piped medical gas and laboratory gas systems. Our main corporate office and competence center for medical and laboratory gas expertise is located in Rock Hill, South Carolina.
Learn more at

Expected salary:

Location: Rock Hill, SC

Job date: Sun, 10 Jul 2022 06:49:00 GMT

Apply for the job now!