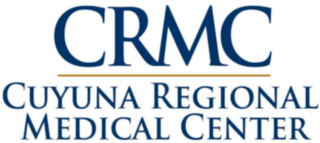 Job title: Medical Transcriptionist III

Company: Cuyuna Regional Medical Center

Job description: This position is an internal posting for an increase/decrease in hours for a particular CRMC employee to apply/sign
POSITION SUMMARY
Transcriptionists are medical language specialists possessing skills in transcribing and editing dictated reports. Physicians depend on the transcriptionists to take their dictated words and turn them into a typewritten legal document representing the patient's health history and current episode of care. The quality and timely production of these reports provides a mechanism for continuity of care between the patient, physicians and other allied health professionals. Medical Transcriptionists work toward the goals of the Cuyuna Regional Medical Center.
POSITION QUALIFICATIONS
Education and Experience:
Graduate from a one or two year accredited Medical Secretary Program or previous medical transcription experience. Knowledge of medical terminology: anatomy and physiology, clinical medicine, surgery, diagnostic tests, radiology, pathology, pharmacology, and the various medical specialists as required in areas of responsibility. Successful completion of the medical terminology, general clerical, transcription, and word processing standards.
License/Certificates:
N/A
Special Skills and Aptitudes:
Ability to understand diverse accents, dialects, and dictation styles.
Must have good audio visual acuity with excellent listening skills.
Must be able to sit for long periods of time and do light lifting.
Must possess good manual dexterity with the ability to coordinate audio, hand and foot motions.
Must have the ability to withstand stress and work under pressure to complete assigned duties on time.
Must possess excellent concentration skills.
Emotional maturity is essential in maintaining harmonious relationships with coworkers and other health care professionals.
Able to edit in terms of translating a physician's words into sensible thoughts and sentences during the transition from speaking to print.
Ability to prioritize work as the situation demands and work flow changes.
Ability to transcribe all reports for all doctors.
ESSENTIAL RESPONSIBILITIES
Performs all tasks as they relate to transcription of dictated reports.
Transcribes dictation with accuracy, clarity, and timeliness. (Benchmark of 24 hour turn-around times)
Keeps accurate logs as required by department and facility needs.
Helps with the monitoring and training of new transcription personnel.
Responsible for maintaining a clean work environment for the proper operation of the dictation and transcription equipment.
Reports any equipment failure to supervisor and calls for repairs as needed.
Communicates effectively, verbally and in writing, with coworkers and other facility and clinic personnel.
May be called in on an emergency basis, and may rotate weekends as needed, if available, to transcribe priority dictation.
Demonstrate Standards of Excellence when other duties are assigned.
Transcription job types will be transcribed by each transcriptionist according to their level of training as outlined. (See Tiers below)
Additional Info:
Why Cuyuna Regional Medical Center? CRMC provides the highest quality patient care by hiring exceptional, qualified individuals and providing opportunities for growth and advancement. We are more than 1,000 employees working in a unique environment that brings together the best in patient care and innovative medical specialties. From our expansive surgery suites with leading edge technology to our resort inspired senior living spaces, from trauma to routine, obstetrics to hospice, we provide services across the continuum of care – all in Minnesota's beautiful Brainerd lakes country. For more information about our medical campus visit: .
We offer a competitive compensation package, which includes exceptional benefits.
Follow us:
Site Description: Crosby a city of 3,000 residents is part of the and Area in central Minnesota. It is a top 5 destination in the United States for mountain biking. Crosby is just 15 miles from Brainerd, MN and a two-hour drive from Minneapolis/St. Paul. The , which is serviced daily by Delta Airlines, is located 11 miles from Crosby. CRMC is located within a two-hour radius of Alexandria, Duluth, and St. Cloud.

Expected salary:

Location: Saint Cloud, MN – Duluth, MN

Job date: Sat, 09 Jul 2022 04:44:24 GMT

Apply for the job now!