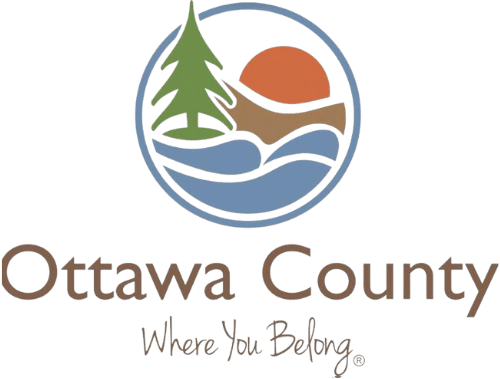 Job title: Mental Health Clinician (MH Law Enforcement Liaison)

Company: Ottawa County

Job description: Job Description
This is a professional position responsible for mental health training to law enforcement, participates on a Crisis Intervention Team (CIT) with law enforcement, and participate on a CIT coalition with law enforcement and other community stakeholders. Provides crisis intervention services to people in a mental health crisis including assessment, de-escalation of crisis, crisis and safety planning, psychoeducation, and referrals to community resources.
This is a full-time, benefited position based from the James Street Campus in Holland, MI, but most of the work will be done out in the community. This is a grant-funded position until February of 2023. The continuation of employment after that date is not guaranteed.
There are currently two positions available, one first shift Monday – Friday, 8:00 a.m. – 5:00 p.m., and one second shift Monday – Friday, 3:00 pm – 12:00 am. Scheduled hours may vary as the position is developed. No on-call hours.
Diversity, Equity and Inclusion
Ottawa County recognizes the importance of diversity, equity and inclusion in the accomplishment of our mission and hold it as a basic value to proactively engage and understand a variety of perspectives across all human difference. We seek to ensure respectful, fair treatment and full, equal access to opportunities and resources so all may thrive and achieve their full potential. We believe every person's voice adds value.
Applicants whose work can align with this value are encouraged to apply.
Essential Job Functions
The essential functions of this position include, but are not limited to, the following:

Provides training and education to law enforcement and other first responders about mental health and CMH services.
Provides quality direct care encompassing clinical assessment, therapy, crisis stabilization, treatment planning, and case management as appropriate.
Works with law enforcement and other first responders to implement the Crisis Intervention Team (CIT) Program in Ottawa County.
Employs evidence-based and best practices to treat target population, adhering to principles of recovery, community integration, and independence.
Performs court-ordered clinical evaluations of families and individuals in order to assist the courts in case disposition. May testify in legal proceedings in the capacity of expert witness.
May provide crisis intervention, assessing the immediate danger of the individual to self and/or others, and authorize placement of individual into crisis facility or psychiatric inpatient unit. May coordinate with police and other community service providers.
Collaborates effectively and efficiently with other community agencies.
Maintains case documentation and case notes and ensures the security and integrity of private health information in compliance with the provisions of HIPAA, Ottawa County, and CMH policies and procedures.
Attends and participates in agency meetings as well as program specific team meetings
Provides information about mental health services and makes presentations to members of the community and the general public.
Serves as an advocate for greater access to affordable, quality mental health care for the target population.
Performs other functions as assigned.
Required Education, Training and Experience
REQUIRED EDUCATION, TRAINING AND EXPERIENCE:
Master's degree in social work, psychology, or a related mental health field is required. Two years of relevant professional experience in a mental health agency preferred.
LICENSES AND CERTIFICATIONS:
Must possess or obtain State of Michigan licensure as a Licensed Master's Social Worker, Limited Licensed Master's Social Worker, Licensed Psychologist, or Limited Licensed Psychologist. Additional certification as a CAC, CAAC, or equivalent is preferred.
Additional Requirements and Information

Thorough working knowledge of the principles and practices of social work and psychology.
Thorough working knowledge of evidence-based and best practices appropriate to target population, including the principles of recovery, community integration, and independence.
Thorough working knowledge of the principles of treatment for individuals with co-occurring mental illness and substance use disorders.
Thorough working knowledge of the principles and practices of clinical assessment and diagnosis, and the DSM-IV criteria.
Good working knowledge of the Medicaid Manual for Service Providers.
Thorough working knowledge of professional standards of practice and ethics.
Thorough working knowledge of the principles and practices of medical record documentation and medical records management.
Good working knowledge of program assessment and quality assurance principles, practices, protocols and instruments.
Excellent interpersonal communication skills.
Excellent verbal and written communication skills.
Computer literacy and working knowledge of word-processing, spreadsheet, database and other necessary software programs.
PHYSICAL REQUIREMENTS:

Must be able to perform essential job functions with or without reasonable accommodations, including, but not limited to, visual and/or audiological appliances and devices to increase mobility.
WORKING CONDITIONS:

Work is generally performed in a normal office environment but may also be performed in community settings such as hospitals, schools, jails and consumer homes.
Ottawa County is an Equal Opportunity Employer
This position is benefited and is subject to the Group T manual.
Ottawa County offers a wide range of benefits to support you in your career. View the

Expected salary: $25.7 – 32.56 per hour

Location: Holland, MI

Job date: Thu, 02 Jun 2022 23:31:53 GMT

Apply for the job now!