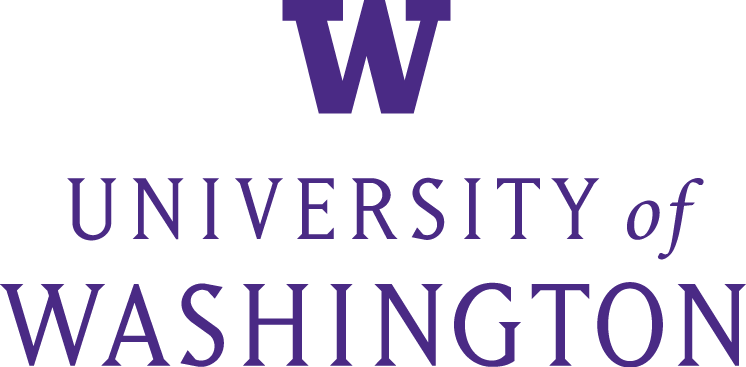 Job title: MENTAL HEALTH PRACTITIONER (FULL-TIME, DAYS)

Company: University of Washington

Job description: If you are using a screen reader and experience any difficulty accessing our web pages, please call 206-543-2544 or email and we will be happy to assist you.
MENTAL HEALTH PRACTITIONER (FULL-TIME, DAYS)
MENTAL HEALTH PRACTITIONER (FULL-TIME, DAYS)

Req #: 206596

Department: HARBORVIEW – INTAKE & BRIEF INTERVENTIONS CLINIC

Job Location: Harborview Medical Center

Posting Date: 07/05/2022

Closing Info: Open Until Filled

Salary: $4,965 to $7,105 per month

Union Position: Yes

Shift: First Shift

Notes: As an employee you will enjoy generous benefits and work/life programs. For detailed information on Benefits for this position,
As the region's only Level I Trauma center, Harborview Medical Center is well known for innovations and excellence in trauma care and its centers of emphasis: Trauma, Burn, Neurosciences, AIDS/STD, Center for Advanced Reconstruction and Rehabilitation (CARER), and mentally-and medically- vulnerable populations. Harborview employees are committed to the vital role the institution plays in the immediate community, as well as the entire Northwest region.
The University of Washington is proud to be one of the nation's premier educational and research institutions. Our people are the most important asset in our pursuit of achieving excellence in education, research, and community service. Our staff not only enjoys outstanding benefits and professional growth opportunities, but also an environment noted for diversity, community involvement, intellectual excitement, artistic pursuits, and natural beauty. This position provides opportunities to work in a fast-paced, challenging, diverse and rewarding environment.
Become part of our team, and join our mission to make life healthier for everyone in our community.
Harborview Medical Center has an outstanding opportunity for a full-time, day shift, Mental Health Practitioner in the Intake and Brief Interventions Clinic. Under general supervision, this individual will provide initial screening and assessment of new patients as well as provide brief intervention services to assigned patients seeking behavioral health treatment.
The Mental Health Practitioner is responsible for implementing the goals of the program, which are to provide screening and intake services as well as short-term case management, brief therapy, crisis intervention, and referral to services to adults seeking services at HMHAS. The Mental Health Practitioner will be expected to be able to work with a wide variety of patients and provide mental health and substance use disorder screening and treatment.
REQUIREMENTS:
A Master's Degree in behavioral sciences, such as psychology, psychiatric nursing, occupational therapy, vocational or educational counseling, or social work OR Bachelor's Degree in nursing or a behavioral science AND three years' of experience in the direct delivery of professional mental health care.
Equivalent education/experience will substitute for all minimum qualifications except when there are legal requirements, such as a license/certification/ registration.
ADDITIONAL DEPARTMENT-SPECIFIC JOB REQUIREMENTS:

Registration as either an 1) Agency Affiliated Counselor, 2) Licensed Social Work Associate Advanced or 3) Licensed Social Work Associate Independent Clinical by the State of Washington within 90 days of employment

DESIRED:
Applicants considered for this position will be required to disclose if they are the subject of any substantiated findings or current investigations related to sexual misconduct at their current employment and past employment. Disclosure is required under .
Committed to attracting and retaining a diverse staff, the University of Washington will honor your experiences, perspectives and unique identity. Together, our community strives to create and maintain working and learning environments that are inclusive, equitable and welcoming.
The University of Washington is a leader in , and committed to becoming climate neutral.
All qualified applicants will receive consideration for employment without regard to race, color, religion, sex, sexual orientation, gender identity, gender expression, national origin, age, protected veteran or disabled status, or genetic information.
To request disability accommodation in the application process, contact the Disability Services Office at 206-543-6450 or .
COVID-19 VACCINATION REQUIREMENT
Governor Inslee's requires employees of higher education and healthcare institutions to be fully vaccinated against COVID-19 unless a medical or religious exemption is approved. Being fully vaccinated means that an individual is at least two weeks past their final dose of an authorized COVID-19 vaccine regimen. As a condition of employment, newly hired employees will be required to provide proof of their COVID-19 vaccination. View the for information about the medical or religious exemption process for final candidates.

Expected salary: $4965 – 7105 per month

Location: Seattle, WA

Job date: Thu, 07 Jul 2022 22:33:47 GMT

Apply for the job now!