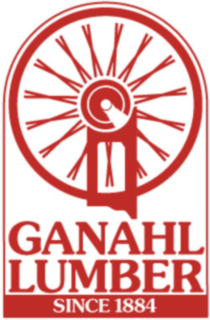 Job title: Merchandising and Advertising Manager

Company: Ganahl Lumber

Job description: Merchandising and Advertising Manager
Ganahl Lumber
Context
A regional, family and employee owned lumber and construction supply company is replacing the current Merchandising and Advertising Manager who will be retiring in early 2022. Established in 1884, Ganahl Lumber is the oldest family and employee owned company in California. Currently the company has 900 employees and 10 Southern California retail locations.
Ganahl Lumber is well positioned regionally as a leader in the industry, competing very favorably in their market, even with Home Depot, especially in customer satisfaction, and diversity and quality of products. The management is known for creating a culture of caring about people first, with a "hospitality" mindset, while always maintaining healthy growth and profitability based on continuous improvement of best practices. The company is partially employee-owned and compensation is heavily weighted to a generous bonus and profit sharing plan which creates higher than industry compensation, including benefits and retirement plans. 35% of the company's profits are paid out to employees in cash bonuses and the ESOP for the employee's retirement plan (29% bonuses and 6% ESOP)
Learning
The Merchandising and Advertising Manager will lead a team of Product Managers, Operations Manager and Administrative and Support staff where a culture of creativity, autonomy, expectations and accountability towards continuously improving the quality of service, the customer experience, the efficiency of the operation and the profitability of the company.
Experience
Success will be measured in several key areas: Leading a merchandising team that assures Ganahl Lumber provides the highest level of product offering and competitive prices to our core Pro customer base; grow and maintain best-in-industry relationships and programs with our strategic vendors; industry leading retail merchandising standards for Hardlines and Building Materials in all of our retail operations; building positive working relationships with branch management and sales; professional and personal development of direct report employees; and growing market awareness through creative multi-media advertising.
Other experience, key skills and qualities include:
Strong background in buying and merchandising. Preferably in Hardlines and LBM.
Proven track record demonstrating ethical decision making, getting results, developing people and driving change.
Experience in developing and implementing advertising strategies in the retail channel.
Strong analytical and critical thinking skills.
Logistical and distribution experience a plus.
Great written and personal communication skills up-and-down the organization.
Proven negotiating skills.
Ability to travel occasionally.
MS Office skills and understanding of ERP systems.
Actions
Continually develop the management and non-management team under your scope of responsibility.
Be innovative and timely in creating and implementing store merchandising standards in product categories of responsibility.
Develop our internal distribution operation (GWD) to grow and support the products we distribute.
Create and implement advertising strategies that grow the Ganahl Lumber brand and communicate a positive price image.
Create and implement metrics that improve and measure inventory performance, sales and margins.
Create and implement vendor programs that allow Ganahl Lumber best access to competitive costing, back end incentives and co-op funding.
Work successfully with our IT department in creating and implementing programs that improve our item file processes.
Contribute to the overall success of the MPA (Merchandising, Purchasing and Advertising) team.
Results
All Product Managers are operating with full responsibility of all their assigned product categories. That scope includes; new product implementation, sourcing, replenishment, costing and retail pricing, and all related marketing.
Distribution Operations Manager is operating independently with full responsibility of his scope of responsibility that includes; hiring, training, logistics and inventory control.
Simpson Strong-Tie internal distribution program is successfully implemented during 2nd quarter 2022.
New Ganahl Lumber website is completed and active during 2nd quarter 2022.
You have travelled to all Ganahl Lumber branches and established relationships with key managers and employees within 60 days of your start date.
Distribution warehouse (GWD) is maintaining acceptable metrics though perpetual inventory and cycle counts.
You are communicating with the Vice-President of MPA (Merchandising, Purchasing and Advertising) on a regular basis and have established a strong working relationship as a key part of the MPA management team.
You have established a positive working relationship with the CEO, COO, CFO and CSO executives at Ganahl Lumber.
You have established a positive working relationship with Tyndale Advisors, our advertising partner and are generating new and existing advertising media (print, social and digital) on a timely basis.
All 2022 Vendor Agreements under your product categories are completed by end of 2nd quarter or sooner.
You have met with, and established positive working relationships with our strategic vendors.
This job description is not an exhaustive list of all functions that the employee may be required to perform, and the employee may be required to perform additional functions. Additionally, Ganahl Lumber Company reserves the right to revise the job description at any time. All active employees must be able to satisfactorily perform the essential functions of the position and that, if requested, reasonable accommodations may be made to enable employees with disabilities to perform the essential functions of their job, absent undue hardship. Your employment with Ganahl Lumber Company is at will. Nothing in this job description shall be interpreted to be in conflict with or to eliminate or modify in any way, the at-will employment status of the Ganahl Lumber Company employees.
Powered by JazzHR

Expected salary:

Location: Anaheim, CA

Job date: Thu, 12 May 2022 04:09:39 GMT

Apply for the job now!