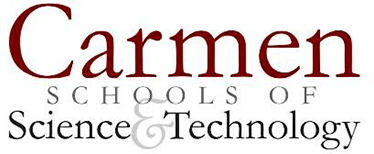 Job title: Middle School Science Teacher

Company: Carmen Schools of Science and Technology

Job description: Carmen is hiring 2022-2023 Middle School Science Teachers!
$2,500 signing bonus available for this position!
Our Schools:
The Carmen Schools of Science & Technology is a network of schools around Milwaukee serving students in K4 through 12th grade and providing support for our alumni beyond their K-12 education, to ensure we fulfill our mission: Graduating all students as critical thinkers and self-directed learners prepared for success in college, meaningful careers, community involvement, and family life.
All Carmen teachers are responsible for preparing for each lesson, being champions of our core values, building strong relationships with students and families, and using data to tailor their instruction, and actively engaging with their colleagues.
Position Summary – Middle School (6th-8th Grade)
Teachers at Carmen Northwest Middle School and Carmen South Middle School specialize in a single content area, with the exception of Social Studies (who also will be asked to teach ELA) and Science (who will also be asked to teach math). Teachers will also be part of grade level and advisory teams. Teachers specialize within a single grade for their content and one grade for their advisory. The goal in this is to use the synergy of team for a group of students to best leverage their collective strengths and address their areas for growth.
Reasons you'll love working at Carmen:
Focus: You get to teach fewer subjects, more deeply.
Support: You will receive weekly coaching, co-planning time, and a grade level team focused on the same goals for each student.
Collaboration: You will be a part of a dynamic team that makes time to connect daily and weekly to learn from each other and celebrate.
Success: You will be a part of a school designed around student and staff success – from outstanding student achievement to staff retention and satisfaction, we aim to succeed!
Reasons we'll love you:
Ambitious: You are ambitious on behalf of your students with a strong desire to continue your own professional growth
Nerdy: You find yourself nerding out around your preferred content area
Collaborative: You prefer to work collaboratively, both with colleagues and families of your students
Strategic: You are driven by data to make strategic decisions around instructional planning
Engaging: You obsess about how to engage students and provide opportunities for students to grapple with challenging content
Relationship-builder: You know your success with your students cannot be achieved without strong relationships with both students and their families. You go above and beyond to form those meaningful connections.
Teacher Qualifications:
Strong commitment to, belief in, and alignment with, mission and vision of the organization
Wisconsin state teacher license or eligibility.
Minimum of a Bachelor's degree.
Minimum of one year working in urban education with a history of significant gains in student performance and/or growth (preferred).
Bilingual (Spanish) preferred, but not required.
Work Environment:
Predominantly works Monday – Friday in a school environment. The schedule may include evening and weekend hours as determined by the school calendar and leadership.
Compensation & Benefits:
Carmen Schools of Science and Technology provides salaries commensurate with qualifications and experience, plus excellent health and worksite benefits, free life insurance, free employee assistance program (EAP), free short-term disability insurance, 403b retirement plan, flexible spending accounts, and generous paid time off.
Equal Opportunity Employer:
Carmen complies with applicable state and local laws governing non-discrimination. We are committed to equal employment opportunities (EEO) to all employees and applicants for employment without regard to race, color, gender, disability, genetic information, marital status, age, religion, sexual orientation, or national or ethnic origin. This policy applies to all terms and conditions of employment, including, but not limited to, hiring, placement, promotion, termination, lay-off, recall, transfer, leave of absence, compensation, and training.
Carmen expressly prohibits any form of unlawful employee harassment based on race, color, religion, gender, sexual orientation, national origin, age, genetic information, disability, or veteran status. Any actions or behaviors that create an uncomfortable work environment and prohibit an employee to perform their expected duties will not be tolerated.

Expected salary:

Location: Milwaukee, WI

Job date: Tue, 14 Jun 2022 22:55:09 GMT

Apply for the job now!