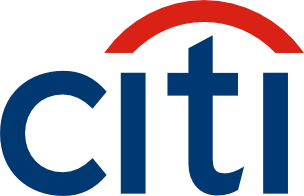 Job title: NAM Banking, Capital Markets and Advisory, Capital Markets Leveraged Finance, Summer Associate New York (North America – 2023)

Company: Citigroup

Job description: You're the brains behind our work. You're ready to bring your knowledge from the classroom to the boardroom; and Citi wants to help you get there. Whether it's honing your skills or building your network, we know that success can't come without growth. Our programs equip you with the knowledge and training you need to play a valuable role on your team; and establish a long-term career here. At Citi, we value internal mobility, and career growth is not a question of if, but when. Our Institutional Clients Group, is looking for Summer Associates to join the Banking, Capital Markets & Advisory Investment Banking team in NAM. Typical responsibilities of the Leveraged Finance group includes originating, underwriting, marketing, structuring and executing debt capital markets transactions for corporate and private equity clients.
We provide you with the knowledge and skills you need to succeed. We're committed to showing you the ropes. The 10 week program starts in June and begins with a 1 week intensive training program. You will also be able to meet and network with Citi professionals from all parts of the bank through Citi's formal mentorship program and Summer Associate events, both of which are great opportunities to hear people's experiences and learn more about the firm. Once you complete the program, you will be eligible for a full-time offer.
Your time here will look something like this… * Conduct industry analysis and research to intelligently advise corporate clients * Handle multiple banking projects while managing time and expectations * Develop new business presentations
We want to hear from you if… * You are pursuing an MBA or equivalent degree from a top academic institution in the U.S. * You have relevant work experience
Who we think will be a great fit… A dedication to learning and a true passion for the business are vital. As industries all over the globe continue to restructure and grow, we are hiring professionals who have a global perspective on the future of banking, and want to make an impact on the corporate level. We value diversity and so do you. We'll also be looking for the following: * Commitment to personal growth and career development * Evident desire to learn and succeed in a team environment * Strong communication, planning, and organizational skills * Passion for client service and a dedication to deliver the best results on every project * Desire to develop a deep understanding of the finance industry and the intersection with Sustainability * Rock-solid commitment to integrity and ethical decision-making * Knowledge of the global or domestic business landscape is a plus, but not required Effective November 1, 2021, Citi requires that all successful applicants must be fully vaccinated against COVID-19 as a condition of employment and provide proof of such vaccination prior to commencement of employment.

Expected salary:

Location: New York City, NY

Job date: Thu, 26 May 2022 03:09:00 GMT

Apply for the job now!