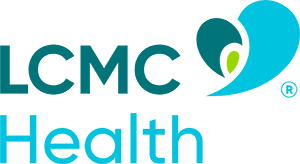 Job title: Nurse Manager – Nursing Education and Professional Development

Company: LCMC Health

Job description: Children's Hospital of New Orleans, a leader in Pediatric care throughout the Southeast region, is currently seeking a dynamic Nurse Manager to join our Nursing Education and Professional Development team. The mission of making care available to all children has allowed Children's to grow as an organization.
Children's Hospital is a not-for-profit medical center offering the most advanced pediatric care for children from birth to 21 years. With over 40 pediatric specialties and more than 400 physicians, it is the only full-service hospital exclusively for children in Louisiana and the Gulf South. We invite you to experience the magic of Children's Hospital.
JOB SPECIFICATIONS:
Education:
Minimum Required: Graduate of an accredited professional school of nursing, currently licensed to practice in the State of Louisiana. Registration and Current License. BSN Required
Preferred: Masters Preferred
Experience:
Minimum Required: A minimum of two (2) years as a nurse educator.
Preferred: Leadership Experience.
License/Certification:
Minimum Required: BLS certified
Preferred: PALS certified
Special Skills/Training:
Minimum Required: Skills pertinent to nursing
Preferred: Completion of leadership training courses
Children's Hospital is an equal opportunity employer. All qualified applicants will receive consideration for employment without regard to race, religion, color, national origin, sex, age, status as a protected veteran, or status as a qualified individual with disability.

Expected salary:

Location: New Orleans, LA

Job date: Sat, 09 Jul 2022 00:34:46 GMT

Apply for the job now!