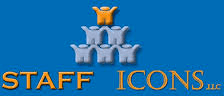 Job title: OFFICE ADMIN/CLIENT SERVICE REP NEEDED ASAP

Company: Staff Icons

Job description: Job Description
RECRUITER ASSISTANT NEEDED ASAP! JOB IS LOCATED IN ORDELL, NEW JERSEY
WILL TRAIN THE RIGHT CANDIDATE, IF NECESSARY
Recruiting assistants are generally responsible for their company's recruiting process. Their main duties include providing support to the human resources (HR) department if they work for a specific company, creating and posting job advertisements on job websites, and scheduling and organizing interviews with potential candidates. They also prepare documents, screen tests, interview questions, and other relevant documents. Recruiting assistants must explain requirements and duties to candidates, as well as assist the recruitment specialist in screening candidates and maintain a good relationship with employees, employers, and candidates. Other tasks include keeping records of all candidates, participating in recruitment events, and maintaining internal company databases.
Recruiting Assistant Tasks
Prepare and maintain employment records.
Schedule interviews and coordinate travel arrangements as necessary.
Assist in contacting applicants to inform them of employment possibilities, consideration and selection.
Assist department in the process of filling existing and future job openings.
Request information from previous employers and other references to determine applicants' employment acceptability.
Must be detail oriented, organized and have excellent follow up skills.
Headhunting is needed in this postion
Additional duties as needed
Must be flexible to work evenings and weekends
MUST BE FLEXIBLE TO WORK OUTSIDE OF THE USUAL 9-5 MONDAY-FRIDAY SCHEDULE.
MUST BE AVAILABLE TO WORK ONE LATE NIGHT DURING THE WEEK FROM 10:30AM-7PM

Expected salary:

Location: Paramus, NJ

Job date: Thu, 23 Jun 2022 22:32:38 GMT

Apply for the job now!