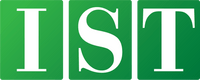 Job title: Office Services – Copy, Scan, Mail – Law Firm

Company: IST

Job description: We are seeking a candidate with legal environment office services and facilities experience who is ready to step into a hands-on role. You will be part of a team that and executes all site operations pertaining to office and facilities services, including: mail services, scanning, copy center management, coordination of office services, maintaining up to date and accurate records of all site operations and communicating daily with clients and direct report employees.
Benefits Include: Medical, Dental, Vision, STD, LTD, Life, 401k, and Paid Time Off.
Compensation: $15.50/hr
NOTE: Due to COVID, we ask all applicants to complete a pre-recorded interview called, HireVue as part of the evaluation process. You will receive an email prompting you to navigate to our website to submit your video response to three questions. Please treat this HireVue as a real interview since our clients will review the best applicants.
This is the link to HireVue: https://istmanagement.hirevue.com/signup/QLcWuA7aXhzJG6jSa6nhG6/
Our clients are asking that our staff be able to provide proof of vaccination.
We will be sending the link to the HireVue through our recruiting software and at times, that email could be captured by your spam filters so, if you are interested in this position, please check your spam folder regularly.
Responsibilities
Prioritize work as required to ensure customer needs are met in regards to on-time delivery of services and quality of work – this position is tasked with office and facilities services – mail room duties, copier/reprographics services, facilities maintenance and vendor management, conference services, corporate hospitality, shipping and receiving, and general office assistance

Ensure maximization of productivity through efficient use of standard operating procedures
Work in an environment that promotes high motivation and customer satisfaction
Adhere to all safety procedures and provide excellent customer service
Other Tasks as assigned
Qualifications
High school diploma or equivalent (GED) is required
Experience in a legal scan, copy and mail services experience preferred
Knowledge of Microsoft Office and basic computer and internet savvy
Ability to communicate professionally both verbally and written with customers and other employees, both one-on-one and during meetings
Must have ability to multi-task and prioritize
Reliable transportation to and from work
Ability to lift up to 55 pounds on occasion
Standing for long periods of time; significant walking
IST provides reasonable accommodations to individuals with a disability in accordance with applicable law in both the application and employment stages. If you require any accommodation in completing your application for employment, please inform the National Director of Talent Acquisition, Sydney Ayers, by following this link for direct contact information.

Expected salary: $15.5 per hour

Location: West Conshohocken, PA

Job date: Thu, 23 Jun 2022 02:29:19 GMT

Apply for the job now!