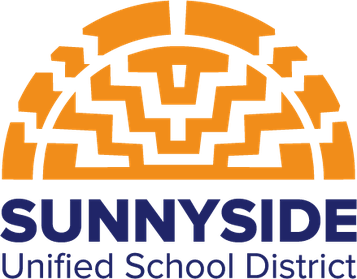 Job title: Personal Care Assistant – Special Education (22/23SY)

Company: Sunnyside Unified School District

Job description: DEFINITION: Under close supervision, assist teachers with the delivery of education and daily living skills curriculum and provide personal care and assistance in daily living and personal hygiene skills for special education students. These activities may include behavioral support or supervision and/or toileting, medical, mobility and communication assistance for special education students.
ESSENTIAL FUNCTIONS:

(Essential functions, as defined under the Americans with Disabilities Act, may include the following tasks, knowledges, skills and other characteristics. This list of tasks is ILLUSTRATIVE ONLY, and is not a comprehensive listing of all functions and tasks performed by positions in this class).
TASKS:

Assist teachers with providing instruction for students with special needs in school/classroom setting; assist in supporting related service activities of Speech, Occupational Therapy, Physical Therapy, Adaptive Physical Education and Pool Therapy. These duties also require assistance to prepare classroom materials for instructional activities; monitor and reinforce student behavior and performance; instruct students and develop life skills through assistance with eating, toileting, dressing and hygiene activities; assist in maintaining classroom setting, preparing lessons; support positive strategies to promote behavior, daily living skills and academic instruction; communicate with parents, and assist students in a group and/or one on one basis; attend workshops and meetings when appropriate.
Assist teacher with making copies, filing paperwork, tutoring students, grading homework and tests; organize materials and prepare classroom for instruction; monitor students before and after school and during lunch/recess/specials; assist student with mobility-must be able to lift a minimum of 50 pounds; monitor and assists students with eating, toileting, and personal hygiene; aide in occupational and physical therapy for students throughout the school day; ensure a healthy and safe environment; clean and sanitize classroom setting, materials toys, mats, and tables; document any student-related incidents or injuries; perform related duties as assigned.
KNOWLEDGE, SKILLS AND OTHER CHARACTERISTICS:

Knowledge of District policies and procedures

Knowledge of developmental, physical and mental delays and disorders

Knowledge of special education or special needs accommodations

Knowledge of standards for special education.

Skill in utilizing sensory/therapy equipment.

Skill in monitoring and assisting with positive learning behaviors.

Skill in assisting and monitoring students participating in Pool Therapy.

Skill in providing positive behavior supports.

Skill in effective verbal and written communication

Skill in following oral and written instructions

Skill in establishing and maintaining effective working relationships
PHYSICAL REQUIREMENTS: Work is performed in indoor and outdoor environments. Works requires frequent standing, sitting, walking, bending, and lift a minimum of 50 pounds. May be exposed to infectious diseases.
QUALIFICATIONS:

High School Diploma or equivalent.

Fingerprint clearance is required

Must be able to obtain CPR certification

One (1) year of childcare or classroom experience and one (1) year of working with students with special needs, or an equivalent combination of training and experience.

Additional certifications may also be required as specified by the District.
Depending on the needs of the District, some incumbents in this class must be able to demonstrate fluency in both Spanish and English as a condition of employment.
Salary Grade: 11 Hourly Pay: $14.94 Hours per Day: 7 Days: 189 Start Date: 2022/2023 School Year
Application Procedure:

Apply online
Powered by Aspex Solutions – AppliTrack, Applicant Tracking for Educators. Online Job Employment Applications, Web Based Employment Applications for School Districts and Educational Institutions – You can also view at www.k12jobspot.com. K12JobSpot is a site that has thousands of teaching jobs – all from AppliTrack school districts.

Expected salary: $14.94 per hour

Location: Ocotillo, CA

Job date: Sun, 10 Jul 2022 02:10:44 GMT

Apply for the job now!