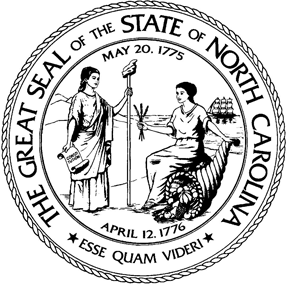 Job title: PowerSchool Admin/School Liaison/504 Coordinator – Central Regional Hospital

Company: State of North Carolina

Job description: Description of Work
Central Regional Hospital

We are currently recruiting for a School Educator to function as the PowerSchool Administrator/School Liaison/504 Coordinator for the Child and Adolescent Program (CAP) at Central Regional Hospital.
The Child and Adolescent Program (CAP) is a department that includes approximately 30 employees. It is affiliated and works closely with the Child and Adolescent Unit and provides therapeutic educational services, clinical groups, and extracurricular activities for child and adolescent patients (as well as educational services for some young adult patients).
The primary purpose of the position are to serve as the PowerSchool Administrator, school liaison between the hospital and patients' community schools, and to facilitate services for those eligible with 504 plans in both Bowling Green (middle/high school) and Pine Valley School (elementary) in CAP, and, occasionally, for young adults. The successful candidate will:
1. Provide liaison services for regular students at the elementary, middle, and high school levels during their inpatient admission to CRH;
2. Coordinate educational assessment and planning with treatment staff, school staff community schools, parents, mental health centers, and other agencies for entering and exiting students;
3. Ensure that Federal and State statutes, regulations, policies, and procedures related to the provision of Section 504 of the Americans with Disabilities Act are implemented;
4. Obtain and review previous or develop new 504 Plans and related assessments to help determine eligibility and services for students.
5. Ensure that related paperwork is compliant in terms of both deadlines and content;
6. Attend 504 meetings, treatment team meetings, and other meetings related to educational services;
7. Assist teachers in organization of classroom modifications and the development of strategies for improving behavior in the classroom;
8. Maintain electronic educational records and other online databases, including PowerSchool and ECATS;
9. Ensure that modifications for all 504 plans are implemented and documented; perform internal audits of 504 plans;
10. Perform a variety of other educational, clinical, and administrative responsibilities as assigned.
Educational staff who work at Central Regional Hospital are part of mandatory operations during adverse weather events and may need to attend work during some of the events, which will be discussed in detail during the interview process.
This is a full-time position and eligible for the full State benefits package. Normal work hours are Monday-Friday, 7:30am-4:00pm, with flexibility. This position requires occasional weekend work (approximately 3 times per year.)
Knowledge, Skills and Abilities / Competencies
Qualified applicants must possess and application clearly reflect work experience and/or education that demonstrates the following:
1. Four-year degree in an educational field (or appropriate major area) for School Educator I, Master's degree in special education or appropriate major area for School Educator II or Doctoral degree in special education or appropriate major area for School Educator III.
2. Experience and knowledge in the provision of services to children and young adults, including knowledge of relevant laws, standards and regulations.
3. N.C. Department of Public Instruction educator licensure in assigned area(s) must be met according to State Board of Educational Requirements.
4. Ability to work effectively with teachers, parents, treatment team members, and other necessary staff in the development or revision of IEPs.
5. Ability to effectively communicate with patients, parents, treatment team members and various external contacts.
6. Considerable knowledge of the psychology and education of child and adolescent development, psychiatric diagnoses, and behavioral and emotional symptoms and their impact on school behavior and educational achievement.
7. Expertise in using computers for communication, report-writing, file-storage and accessing databases.
ADA physical requirements will be discussed in detail during the interview process but, at a minimum, the position requires average physical activity, consistent motivation and energy are necessary to ensure quality service delivery. Requires ability to stand for periods of time, go up and down stairs and be outdoors during field trips.
Management will consider applicants who do not have a current NC teaching license if approved for or currently enrolled in an EPP program.
Management prefers:

Teaching experience at the elementary, middle and high school level

Experience teaching in an institutional school setting or with students who have serious psychiatric diagnoses is desirable.
Minimum Education and Experience Requirements
Bachelor's degree or above in Teaching Area with or eligible to receive a license level of one of the following: A, M, S, D. Must be Highly Qualified for EC, Elementary, or Core Area.
Supplemental and Contact Information
The Department of Health and Human Services (DHHS) selects applicants for employment based on job-related knowledge, skills, and abilities without regard to race, color, gender, national origin, religion, age, disability, political affiliation or political influence.
Degrees must be received from appropriately accredited institutions. Transcripts, degree evaluations and cover letters may be uploaded with your application. Applicants who obtained their education outside of the United States and its territories are expected to assume responsibility for having their academic degrees validated as equivalent to a degree conferred by a regionally accredited college or university in the United States.
All positions in the Division of State Operated Healthcare Facilities (DSOHF) shall be subject to pre-employment drug testing and criminal record background checks. All facilities within DSOHF are tobacco free environments. The use of tobacco products of any kind including vapor products are prohibited from our campus.
Please make sure you complete the application in full. Resumes may be uploaded with your application, but will not be accepted in lieu of a fully completed application and will not be considered for qualifying credit. "See Resume" or "See Attachment" will NOT be accepted.
If multiple applications are submitted to an individual position, only the most recent application received prior to the posting closing date will be accepted. Applications must be submitted by 5:00 PM on the closing date.
Applicants will be communicated with via email only for updates on the status of their application. Due to the volume of applications received, we are unable to provide information regarding the status of your application over the phone. To check the status of your application, please log in to your account.
For technical issues with your applications, please call the NeoGov Help Line at 855-524-5627. If there are any questions about this posting other than your application status, please contact HR at 919-764-7200.
For permanent appointments:
State of North Carolina employees have the opportunity to participate in a compelling array of benefits to enhance their quality of life, their health, and their future. Benefits include employee health insurance options, standard and supplemental retirement plans, NC Flex (a variety of high-quality, low cost benefits on a pre-tax basis), and paid vacation, sick, and community service leave, to name a few. Paid parental leave is available for eligible employees. Some benefits require 30 + hours work/week for participation. To find out about these, and other programs, please visit our Employee Benefits page:
For temporary, contract or other supplemental staffing appointments:
**There are no paid leave, retirement or other benefits associated with these appointment types.**

Expected salary: $42000 – 68952 per year

Location: Butner, NC

Job date: Fri, 01 Jul 2022 23:53:40 GMT

Apply for the job now!