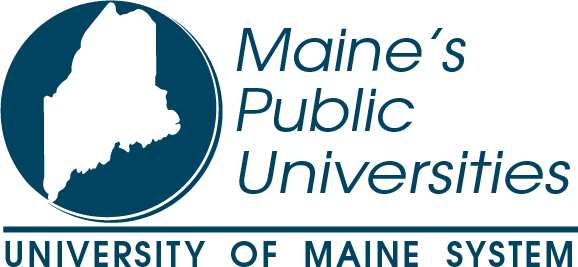 Job title: Purchasing Technician CL2 – University Bookstore

Company: University of Maine System

Job description: b

Statement of the Job

/b

">Statement of the Job:
Position is available to employees of the Associated C.O.L.T. Staff of the University of Maine from 06/21/2022 through 06/27/2022 and open to external applicants thereafter.
Full-time regular position, 40 hours per week, 5 days per week. Daily work schedule is Monday through Friday 8:00a.m. to 4:30p.m. This position pays $17.26/hour ($17.69 as of July 1st). This position is responsible for performing duties related to procurement, merchandising, tracking and sales of academic and non-academic materials, particularly technology products, including computers and related equipment, and for working with the Bookstore team to deliver exemplary customer service to the university community.
Solicits information on book and non-book purchasing needs from faculty, staff, students, and others; reviews inventory levels and recommends new/modified purchases. Purchases technology products, in particular, including computers and related equipment.
Participates in data entry and computerized inventory system; controls inventory levels and maintains records of sales and stock; maintains filing systems and generates reports as requested; provides support for processing purchase requisitions and interdepartmental requests and invoices; performs physical inventories.
Places and processes orders and re-orders; reconciles purchase orders and invoices; maintains detailed records concerning defective goods; returns goods to vendors; provides follow-up to obtain replacement or credit.
Prices, labels, and displays merchandise in the store.
Assists customers with selection and location of products (particularly technology products), responds to inquiries and issues, and operates cash register for cash and non-cash transactions; receives requests for special orders and contacts customers regarding arrival or delay; conveys information regarding special orders to buyers.
Represents the Bookstore to vendors; meets with sales representatives; resolves problems and customer complaints.
Handles verbal and written communications for a broad range of questions, issues and requests in assigned area of responsibility including routine and non-routine communications; identifies the needs of various parties and applicable policies and procedures to determine and deliver appropriate responses.
Coordinates and plans for book buy-back programs; determines the quantity of each title to buy back based on course information and enrollment estimates; researches appropriate purchase prices.
Prioritizes and assigns work to assigned staff and/or student workers; trains said staff/students and monitors their performance on work methods and procedures.
Participates in storewide special events throughout the year with the rest of the Bookstore team.
Performs other duties of a similar nature and level as assigned.
b

About the University

/b

">About the University:
The University of Maine is a community of more than 11,900 undergraduate and graduate students, and 2,500 employees located on the Orono campus, the regional campus in Machias, and throughout the state. UMaine is a land, sea and space grant university, and maintains a leadership role as the University of Maine System's flagship institution. UMaine is the state's public research university and a Carnegie R1 top-tier research institution, dedicated to providing excellent teaching, research and service for Maine, the nation and the world. More information about UMaine is at .
The University of Maine offers a for employees including, but not limited to, tuition benefits (employee and dependent), comprehensive insurance coverage including medical, dental, vision, life insurance, and short and long term disability as well as retirement plan options. As a former NSF ADVANCE institution, the University of Maine is committed to diversity in our workforce and to dual-career couples.
UMaine is located in beautiful Central Maine. Many employees report that a primary reason for choosing to come to UMaine is quality of life. Numerous cultural activities, excellent public schools, safe neighborhoods, high quality medical care, little traffic, and a reasonable cost of living make the greater Bangor area a wonderful place to live. Learn more about what the Bangor region has to offer .
Employees in the University of Maine System are required to comply with UMS COVID protocols which currently include, but are not limited to, being vaccinated, obtaining a qualified vaccination exemption, and/or participating in regular COVID testing. Further information can be found .
b

Qualifications

/b

">Qualifications:
Required:
High school diploma or equivalent (G.E.D.) AND three years of retail, procurement, or merchandising experience.
Demonstrated exemplary customer service skills and a willingness to represent the Bookstore and the University in the best possible way at all times.
Excellent communication and interpersonal skills in person, over the telephone, and via electronic means.
Understanding of mathematical concepts and calculations for the purposes of sales, purchases, inventories and budgeting; knowledge of and experience with computerized inventory and Point of Service (POS) systems and web-based software.
Three or more years of retail, procurement, or merchandising experience is required. Experience working in a retail bookstore, monitoring inventory, and/or updating material availability on web sites is strongly desired. Must be knowledgeable of technology products such as computers and related equipment; experience purchasing and selling such products is strongly desired.
Experience working effectively in and promoting a team environment, prioritizing and assigning work, and monitoring the performance of others.
Experience handling multiple tasks and managing one's own time and the time and resources of a team in order to sufficiently meet customer and operational needs and deadlines on a daily and weekly basis.
b

Other Information

/b

">Other Information:
Materials must be submitted via "Apply For Position" below. You will need to create a profile and application; upload:
1.) a cover letter which describes your experience, interests, and suitability for the position

2.) a resume/curriculum vitae

3.) contact information for three professional references
You will also need to submit the affirmative action survey, the self-identification of disability form, and the self-identification of veteran status forms. Incomplete application materials cannot be considered. Materials received after the initial review date will be reviewed at the discretion of the University.
Search Timeline is as follows:

Review of applications to begin: June 27, 2022

On-site interviews to begin no earlier than: July 5, 2022

Tentative start date: July 18, 2022
For questions about the search, please contact search committee chair Dean Graham at or 207-581-1714.
Appropriate background checks are required.
The University of Maine is an EEO/AA employer, and does not discriminate on the grounds of race, color, religion, sex, sexual orientation, transgender status, gender expression, national origin, citizenship status, age, disability, genetic information or veteran's status in employment, education, and all other programs and activities. The following person has been designated to handle inquiries regarding non-discrimination policies: Amie Parker, Director of Equal Opportunity, 101 North Stevens Hall, University of Maine, Orono, ME 04469-5754, 207.581.1226, TTY 711 (Maine Relay System).
b

Length

/b

">Length:
Fiscal Year (12 Months)
b

Required Documents

/b

">Required Documents:
Cover Letter, References, Resume/CV

Expected salary: $17.26 per hour

Location: Orono, ME

Job date: Thu, 23 Jun 2022 05:49:24 GMT

Apply for the job now!