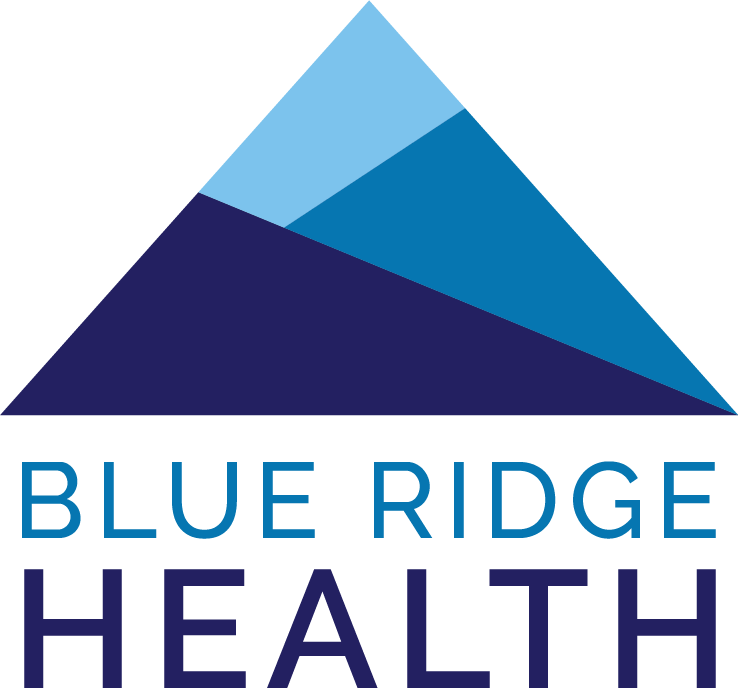 Job title: Qualified Professional (Intensive In-Home Services)

Company: Blue Ridge Community Health Services

Job description: Intensive In-Home Services Qualified Professional
Summary
The Intensive In-Home (IIH) Staff Position is responsible for providing a wide array of services to children and their families. Interventions used address the functional problems associated with the complex and/or complicated conditions of the identified population. These interventions are strength –based and focused on promoting symptom stability, increased coping skills, and achievement of the highest level of functioning in the community. This is a direct and indirect periodic service where the Intensive In-Home Staff provides direct intervention and also arranges, coordinates, and monitors services on behalf of the recipient. This service is provided in any location, (i.e. homes, schools, community, the office) and may be provided to an individual or a group of individuals. Staff is also available to families and community agencies to assist with crisis intervention and stabilization.
General Responsibilities: The primary goal of the IIH staff and service is to stabilize the consumer's functioning in their home/natural environment and eliminate the risk of out of home placement or more restrictive interventions. Responsibilities include: education and training of caregivers and other who have a legitimate role in addressing the needs identified in the Person Centered Plan, preventative, developmental, and therapeutic interventions designed for direct individual activities, assist with skill enhancement or acquisition, support ongoing treatment and functional gains, development of Person Centered Plan, one-on-one interventions with the consumer to develop interpersonal and community relational skills, including adaptation to home, school, work, and other natural environments, therapeutic mentoring, symptom monitoring and self-management of symptoms, Case management to arrange, link, or integrate multiple services as well as assessment and reassessment of the recipient's need for services, Inform the recipient about benefits, community resources and services, Assist the recipient in accessing benefits and services, Arrange for the recipient to receive benefits and services, Monitor the provision of these services, and the implementation of the Person Centered Plan, Coordination and oversight of initial and ongoing assessment activities, assist in the development and ongoing revision of Person Centered Plan, Also includes telephone time with the individual recipient and collateral contact with persons who assist the recipient in meeting his/her goals, Includes person centered planning meetings and meetings for the development of this plan.
Home, School, and Community Based:
The focus of the interventions in these settings include: minimizing the negative effects of psychiatric and substance abuse symptoms that interfere with the recipient's daily living; improving and sustaining developmentally appropriate functioning in specified domains; financial management and personal development; developing strategies and supportive interventions for avoiding out-of-home placements; supporting ongoing treatment assisting recipients to increase social support skills that ameliorate life stresses resulting from the recipient's disability and coordinating rehabilitation services in the Person Centered Plan. This may be accomplished by monitoring/supporting components of a family plan including methods for discipline and boundary setting; communication and relationship skills; organization of household chores, school class or homework; rewards for positive behavior; facilitation of family activities, connecting the family to healthy and supportive resources; encouraging positive leisure pursuits; providing practice for appropriate behaviors and social responses; observing for generalization of individual's learning in interactions with peers; providing safety and encouraging a safety plan; reporting to team members observations of behavioral progress and challenges; delivering feedback and mediation of peer relationships; reviewing decision-making with the child and family and supporting the family in making positive choices; and processing violent/disruptive behaviors under the supervision of a clinical supervisor and according to the Behavior Management System
Crisis Intervention:
IIH Staff will assist the consumer in developing a crisis plan aimed at preventing or de-escalating a crisis using consumer strengths and natural resources. At times, the IIH Staff may be asked to respond to crisis situations at home or in the community to assist primary caregivers in managing client behavior or facilitating a mental health or behavioral assessment. This activity may include observing client behavior and communicating with team members regarding appropriate interventions, provide behavioral interventions designed to de-escalate the situation, and assist caregivers in assessing court, social services or other agencies essential to manage the crisis. Client's rights will be respected at all times, and staff will adhere to the concept of least restrictive intervention. IIH staff will communicate all crisis situations immediately to the supervisor or team leader.
Transportation:
IIH Staff may be called upon to transport clients and their families to appointments and other essential activities. IIH staff will provide HR with a current copy of their Auto insurance policy.
Documentation and Record Keeping:
The position is responsible for the timely submission of necessary documentation for service billing for Client Based Services. Minimum standard is a daily full service note that includes the recipient's name, Medicaid identification number, date of service, purpose of contact, describes the provider's interventions, includes the time spent performing the interventions, effectiveness of the intervention, and the signature of the staff providing the service. QPs and Licensed Professionals will be responsible for the completion of the Person Centered Plan including the strengths assessment and crisis plan. Other documentation includes completion of service activity logs, progress Notes, other information gathering related to reports needed for the development of the Person Centered Plan, as well as other documents necessary to fulfill agency requirements or to assist in meeting consumer needs.
Client Staffing, Planning, and Development:
IIH staff will participate in clinical staffing, attending child and family team meetings, and assist with treatment planning under the direction of their clinical supervisor or team leader.
Safety for Others:
Health and safety awareness and knowledge must be demonstrated in carrying out responsibilities and duties effectively.
Dynamics of Work:
The primary change dynamics within the work place occur daily, in the changing presentation of the population served, both individually and within their social groupings. Will be exposed to unpredictable and changeable behavior caused by thought disorders, emotional disabilities, and learning challenges in the treatment population.
Minimum Requirements Education/Training:
Qualified Professional- Graduation from an accredited college or university with a Bachelors Degree in a human service field is required along with two years post degree experience working with behaviorally challenged children.
Associate Professional: Graduation from an accredited college or university with a Bachelors Degree in a human service field (with less than two years experience working with the designated population) or a Bachelors Degree in a non-human service field (with less than four years of experience working with the designated population).
Provisionally Licensed Professional: Graduate of an accredited Masters or Doctoral program in Psychology, Counseling, or Social Work. Only provisionally licensed professionals may provide individual or family therapy interventions to IIH consumers under the direct s
upervision of the Team Leader, who is a licensed professional.
Required Health and Training Certificates required by statute or regulations:
Employee must have a valid driver's license without violations or restrictions, which could prevent completing all required job functions.
Monday-Friday 8:30am-5pm; flexibility for evening appointments required; after-hours on-call rotation

Expected salary:

Location: Waynesville, NC

Job date: Fri, 27 May 2022 00:50:08 GMT

Apply for the job now!