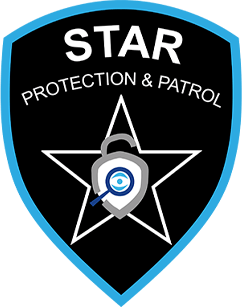 Job title: Receptionist/ Admin Assistant

Company: Star Protection and Patrol

Job description: At Star Protection & Patrol, we pride ourselves on being the most dependable and reliable. That is what we look for in our prospective employees, and that is what we recognize and reward in our active employees.
We see each of our employees as an individual. We don't want to put a square peg in a round hole. That is why we engage directly with each of our employees to ensure the highest levels or employee effectiveness and employee satisfaction. Star Protection & Patrol employees are engaged. We recognize the talents of our employees, and we put our employees in a position to use those talents on a consistent basis.
Job Skills / Requirements
Star Protection is currently seeking a Receptionist at our Headquarters office to oversee front desk operations that will include answering and responding to incoming calls, greeting and directing visitors and general administrative duties for HQ staff.
PAY: $14 to $18 per hour.
Responsibilities may include, but are not limited to the following:
Maintain front desk phone system to include answering incoming calls, responding to caller inquiries, directing calls as appropriate, and taking and giving accurate messages;
Greet and direct visitors as appropriate based on purpose of their visit;
Assist candidates with employment applications and other pre-employment paperwork as required or needed;
Assist with personnel file maintenance following corporate HR guidelines;
Assist with WinTeam data entry and file maintenance as directed by Human Resource staff;
Assist with guard card license reporting processes for new hires and perform weekly guard card audit reports as directed by Human Resource staff;
Maintain office supplies and organization of office in general;
May assist Staff to maintain uniform program, including measuring and ordering initial uniforms, tracking issuance to existing personnel, collection of uniforms, and request for issuance of uniform refunds;
Assist with various administrative duties as assigned by the Management.
Qualified candidates for the Receptionist position will meet the minimum requirements, as described below:
High school diploma (or equivalent) required.
1-4 years of prior receptionist experience
Proven excellent customer service skills and ability to be flexible, a team player and interface professionally with all levels of internal and external customers;
Demonstrated outstanding organizational skills required; ability to accurately maintain and organize large volumes of paperwork;
Excellent verbal and written communication skills required with the ability to successfully interact at all levels of the organization while functioning as a team player;
Excellent computer skills including Microsoft Office products, Internet and websites required; prior experience using HRIS automated systems a strong plus.
Additional Information / Benefits
Benefits we provide:
Direct Deposit
Special Bonuses
Referral Bonuses
Paid Vacation
401(k)
Uniforms
Uniform Cleaning Allowance
Medical Insurance
Veteran Increased Participation:
We believe our United States Military personnel have proven themselves to be among the "Most Dependable and Reliable."
Therefore, active United States Military in GOOD STANDING or Veterans with an HONORABLE DISCHARGE will be given the following:
Priority hiring
Placement at a post that best suits their personal strengths
Time off to fulfill any ongoing military commitments
Direct access to the District Captain
Star Protection & Patrol, recognizes the sacrifices the men and women that serve our great country make. We that that supporting our troops also supports the United States of America.
Applicants with Disabilities:
Star Protection & Patrol is committed to ensuring our online application process provides an equal employment opportunity to all job-seekers, including individuals with disabilities.
If you believe you need a reasonable accommodation in order to search for a job opening or to submit an application please contact us at [email protected] This email will assist disabled job-seekers whose disability prevents them from being able to apply online.
Disclaimer:The STAR Organization hires applicants based solely upon merit and considers a variety of factors, including skills and ability to perform the job, prior satisfactory employment, and employment references as to character and willingness to work. We do not discriminate or on the basis of race, sex, color, age, national origin, disability, or any other protected status. Furthermore, we do not discriminate on the basis of union affiliation, and no employee is required to pay dues to any labor organization to join our team. We accept job applications at all times. When openings become available, we reserve the right to first review applications already on file. Applications remain in an active file or one (1) year. It is the applicant's responsibility to keep our hiring personnel informed of his or her availability. Any applicant who falsifies or omits information on the application is disqualified from being hired. If the employee has been hired before falsification or omission is discovered, he or she may be subject to termination.
If you are unable to apply online or have limited internet access, please call our business office at 920 – 527 – 0510 to schedule an in person appointment to complete an application.
Benefits: Medical Insurance, Dental Insurance, Vision Insurance, Paid Vacation, Paid Sick Days, Paid Holidays, Special Incentive Plans

Expected salary: $14 – 18 per hour

Location: Oshkosh, WI

Job date: Sat, 09 Jul 2022 02:28:44 GMT

Apply for the job now!