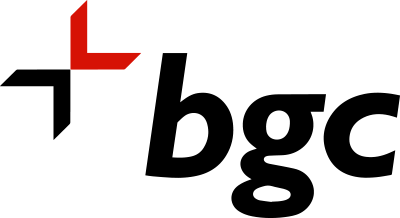 Job title: Residential Structured Finance – Banking Analyst

Company: BGC Partners

Job description: NEWMARK
About Newmark (Nasdaq: NMRK)
Newmark Group, Inc., together with its subsidiaries ("Newmark"), is a world leader in commercial real estate services, with a comprehensive suite of investor/owner and occupier services and products. Our integrated platform seamlessly powers every phase of owning or occupying a property. Our services are tailored to every type of client, from owners to occupiers, investors to founders, growing startups to leading companies. Harnessing the power of data, technology, and industry expertise, we bring ingenuity to every exchange, and imagination to every space. To learn more, visit nmrk.com or follow @newmark
SPRING11
Spring11, an affiliate of Newmark provides a full suite of commercial real estate services to a wide range of clients including some of the world's largest banks, debt and equity funds, REITs, life insurance companies, brokerages, and investors throughout the United States and Europe. Our team consists of over 280 people based in New York, Atlanta, Houston, Boca Raton, London, and Chennai, India.
JOB DESCRIPTION:
This role will be dedicated to JP Morgan's Residential Structured Finance team within the Securitized Products Group ("SPG")
The Residential Structured Finance team within the Securitized Products Group ("SPG") is responsible for providing structured financing for the U.S. residential mortgage sector. Mortgage asset classes covered in the business includes – agency / non-agency, performing / non-performing, first-lien / junior-lien, HELOCs, servicing advances, servicing rights and call rights. We are looking for an analyst to support the daily functions of the deal team in the underwriting of new and existing transactions as well as relationship management.
ESSENTIAL DUTIES:
Work on complex securitization structures
Manage the securitization process from mandate to deal execution (working with analytics, diligence, finance, and banking teams)
Prepare underwriting documents highlighting salient risks and mitigants of the transaction
Prepare and analyze term sheets, offering memorandums, investor presentations and other operative documents
Coordinate and communicate with internal and external counterparties
Create various presentation and marketing materials
SKILLS, EDUCATION AND EXPERIENCE:
Bachelor's degree with demonstrated academic excellence1-3 years commercial underwriting experience with large loans — GSE multifamily experience is preferred
1 – 3 years relevant professional experience
Fluent in Excel and PowerPoint
Proven time management, prioritization and multi-tasking skills to handle multiple transactions and daily tasks
Knowledge of securitization, capital markets, and mortgage credit preferred
Excellent communication skills and creative problem solving skills
WORKING CONDITIONS: Normal working conditions with the absence of disagreeable elements
NOTE: The statements herein are intended to describe the general nature and level of work being performed by employees, and are not to be construed as an exhaustive list of responsibilities, duties, and skills required of personnel so classified.
Newmark is an Equal Opportunity/Affirmative Action employer. All qualified applicants will receive consideration for employment without regard to race, color, religion, sex including sexual orientation and gender identity, national origin, disability, protected Veteran Status, or any other characteristic protected by applicable federal, state, or local law.

Expected salary:

Location: New York City, NY

Job date: Thu, 05 May 2022 23:15:45 GMT

Apply for the job now!