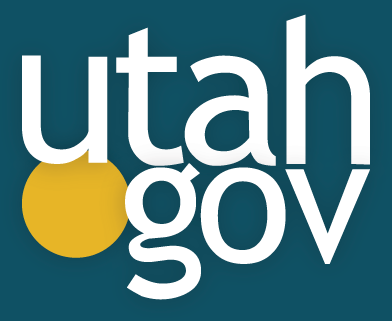 Job title: Return to Utah – Engineering Technician III, II, I

Company: State of Utah

Job description: Job Description
Job Title: Return to Utah – Engineering Technician III, II, I
Job Description:

The new Return Utah program is similar to an internship designed for adults looking to re-enter the workforce after an extended absence. These opportunities are structured as return-to-work positions that provide the experience, training, skills, and mentoring an individual needs to return to the workforce.
Return Utah is a 16-week program for people who have taken a career break for at least two years or more for reasons such as starting or raising a family, caring for a family member, chronic illness, enhanced education, other personal/career related needs, etc. Those serving, separated, or retired from military service and their spouses and/or partners are not required to meet the two-year requirement. A career break of any length makes them eligible to participate in the program.
This is a full-time, intent-to-hire Return Utah opportunity. Upon completion of the program, based on performance, participants may receive an offer of employment.
To be eligible for this return-to-work opportunity, candidates must: * Be on a career break of two or more years at time of application unless currently serving, recently separated, retired from military service, or supporting a military spouse/partner.
Have prior professional experience in functional area of interest.
(Optional for intent to hire positions only) Have interest in returning to a full-time position.
Have interest in returning to a full-time position #oneutah #returnutah Do you like to analyze and solve complex problems? Are you comfortable interacting with people? This position will serve in Adjudication Section to handle public inquiries, and to water user's claims. This will entail handling numerous phone calls, answering questions where appropriate or routing calls to other personnel; and, processing applications and water user claims. The positions will also entail the review and research of records and data to make proper evaluations and recommendations. Field work is required, often over steep and uneven terrain.
Principal Duties:

Assist the public in person and over the phone to answer questions regarding water right procedures and existing water right records.
Assist with preparing water user's claims.
Create maps using the Division's mapping software.
Assist in the drafting of state engineer recommendations.
Assist in the technical review of water user's claims and other filed documents.
Write technical memoranda.
Manage paperwork flow including filing and logging documents.
Why You Should Join Our Team:

As one of the oldest agencies in the State of Utah, the Office of the State Engineer (i.e., the Division of Water Rights) has a long history of playing a critical role in the management of the state's water resources. Consequently, water users rely on the expertise of the Division of Water Rights to provide order and certainty in the distribution of Utah's water. As a member of our team you will have the opportunity to help people from all over the state understand water rights, work in a challenging profession that has a meaningful impact on every aspect of life in the arid West, and shape the future of the state's most valuable resource.
The Agency:

For more information about our agency click here:
Example of Duties

Handle inquiries and serve as a public information specialist for water rights adjudication issues.
Assist the public preparing and filing water users claims.
Does research on simple and some complex water right matters.
Prepare field reports and hydrographic survey maps based on water user claims using ArcMap.
Processes paperwork received, including scanning and filing documents.
Assists in the technical review and processing of water users claims, state engineer's recommendations, proofs/affidavits, or certificates.
Reviews claims or proof forms and coordinates activities with engineers in various sections and regional offices.
Assist with larger water right research projects as requested by section management.
Typical Qualifications

Utah water right law, rules, regulations, and statewide policies.
Principles, theories, and practices of water resource management.
Research methods, techniques, and/or sources of information.
Supplemental Information

Risks found in the typical office setting, which is adequately lighted, heated and ventilated, e.g., safe use of office equipment, avoiding trips and falls, observing fire regulations, etc.
Typically, the employee may sit comfortably to perform the work; however, there may be some walking; standing; bending; carrying light items; driving an automobile, etc. Special physical demands are not required to perform the work.
Benefits:

The State of Utah offers eligible employees a variety of benefits including medical, dental, life and disability insurance, as well as a comprehensive leave program. Please click the following link for a detailed information page: . To access a Total Compensation Calculator in Excel format click .
FMLA General Notice:

(right click + open link in new tab)

(clic derecho + abrir en una pestaña nueva?)

Expected salary: $17.39 – 32.43 per hour

Location: Salt Lake County, UT

Job date: Fri, 15 Jul 2022 22:44:24 GMT

Apply for the job now!